Moderate Accidents And Physical Injuries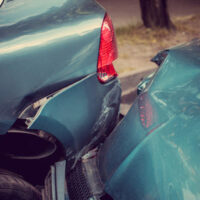 While people have a pretty clear idea of what constitutes a minor car accident and when a collision is severe, understanding what is a moderate accident can become more complicated. And a car wreck doesn't have to be major in order for injuries to be sustained, even moderate accidents can result in harm that require medical attention. If this is true for you, you may need to access financial damages in order to pay off accident medical bills and other expenses.
Share the details of your accident with a Baltimore personal injury lawyer. Whether you sustained a minor injury that escalated into a larger healthcare problem over time or you have other accident concerns, explore your recovery options with a legal professional on your side.
Markers of Minor, Moderate, and Severe Car Accidents
Every situation will need to be reviewed individually, but there are some basic markers of minor, moderate, and severe car accidents that your attorney can review with you.
Minor Accidents:
No visible damage to the vehicle or only minor scratches
No injuries or only very minor cuts and bruises
Low speed impact
Moderate Accidents:
Visible damage to the vehicle
Car occupants injured, harm ranging from minor to severe
Moderate speed impact
Severe Accidents:
Extensive damage to the vehicle or fatalities
Severe injuries requiring immediate medical attention
High speed impact
The definition of a moderate accident according to the Maryland Motor Vehicle Administration is a vehicular accident that involves visible damage to the vehicle or injuries to the occupants but no fatalities.
Minor Issues that Turn Into Healthcare Issues
Injuries sustained in a minor or moderate car accident may not always present symptoms immediately. For instance, whiplash is a common injury resulting from rear-end collisions and these types of injuries may not produce symptoms for several days after the event. Symptoms of whiplash may include neck pain, stiffness, and headaches, and many whiplash sufferers report that the symptoms worsen over time if not treated promptly.
It is important to seek medical attention immediately if you were involved in a moderate car accident within Maryland. This is essential even if you are not sure if you have been injured or not, because minor injuries can escalate into larger health concerns when they are not treated promptly and effectively.
There are many factors to consider after a moderate car accident injury, and if you are considering connecting with a legal professional, do so without delay. A Baltimore personal injury lawyer will begin fortifying your case as soon as they are hired. An attorney can help you navigate the legal system and ensure that you receive the compensation you deserve for your injuries, medical bills, lost wages, and pain and suffering.
Do you want to discuss next steps after a moderate car collision? Claims involving personal injury are not always simple, but the legal team at Iamele & Iamele, LLP has the background you need. To access a full and fair compensation amount, have a legal expert usher you through the process. Contact us to schedule a no-cost consultation.