Misunderstandings About Maryland Personal Injury Claims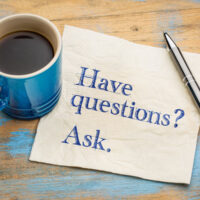 Because there are a lot of car accidents in Maryland and each collision has its own unique circumstances, it makes sense that there can be misunderstandings about how to secure compensation and how much a personal injury claim is worth. But it is essential you protect your rights if you have been hurt in a Maryland crash. You have options, and a legal professional can inform you of the value of your claim.
Many also miscalculate if they can afford a lawyer or not. In reality, many lawyers are paid with contingency fees, so there is no upfront legal expense. It is natural for accident victims to worry that they may not be able to afford legal representation because accidents can lead to high expenses, and the last thing you want to do is add more to the pile. But when you talk through a contingency fee structure with a Baltimore personal injury lawyer and learn how an attorney can help you, you may discover it is in your best interests financially to hire the lawyer. 
When You Connect with a Lawyer, Ask About Their Experience 
You do not have to hire the first lawyer you talk to, take your time and gather information so you can make an informed decision. There are lots of personal injury lawyers in Maryland, and you will want to choose someone you can easily communicate with and have experience with cases similar to your own.
The field of personal injury law is broad. It is possible the attorneys you speak with will have skills in any or all of the following types of claims.
Car accidents
Motorcycle collisions
Nursing home abuse
Boat accidents
Medical malpractice
Premise liability
Animal attacks
Slips, trips, and falls
It is likely you will be able to settle your claim with an insurance company. But once you decide on an attorney, that legal professional can share with you the benefits and drawbacks of settling with an insurance company or taking a dispute to court. 
Skipping Investigative Process Is a Common Misstep 
Another misconception about a personal injury claim is that you should simply file and settle with whatever documentation you have. If you have large expenses, you will need a big settlement to recover financially. When you work with a  Baltimore personal injury lawyer, they will take the time to look over the proof you have and secure more documentation, if needed. Attorneys are skilled at investigating accidents, they will know when more information will result in a higher settlement for you and your family. For example, they may be able to interview witnesses and secure statements that will prove your need for a larger damage recovery package.
Do you have questions about the personal injury claims process? A seasoned personal injury attorney understands the importance of informing accident victims on how the process works and what outcome could be expected. Contact the attorneys at Iamele & Iamele, LLP to talk through their fee structure and strategize a path to a maximum settlement amount. Free consultations are available, call 410-779-6160 today.