Misread Diagnostics And Malpractice Claims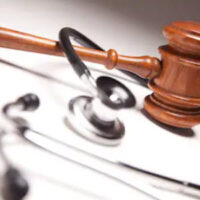 When it comes to Maryland malpractice cases, misread diagnostic claims are common. Misread diagnostics occur when a radiologist or doctor misinterprets results, misses a diagnosis, or makes the wrong diagnosis.
Some medical issues experienced by patients are directly related to medical errors, including those involving delayed and unnecessary treatment. If you or someone you care about was harmed due to a misread diagnostic test, connect with a Baltimore medical malpractice lawyer to discuss the possibility of monetary compensation.
Significant Harm due to Misread Diagnostics
When a patient's diagnostics are misread, the harm that can be done can be incredibly severe. After all, delayed treatment can lead to the progression of a disease, which can ultimately lead to an undesirable outcome. For example, a delay in diagnosing cancer could result in the disease having time to spread to other parts of the body, making it much more difficult to treat.
There are also situations in which unnecessary treatment causes harm. When tests are misread, a patient can be misdiagnosed. As a result, the patient may receive treatment that is not only ineffective, because they don't have the diagnosed condition, but even cause harm. For instance, a patient who is misdiagnosed with cancer may undergo chemotherapy and radiation treatment. If they do not have the disease, the treatments could lead to serious side effects such as nausea, hair loss, and fatigue. All of these factors can have a significant impact on the patient's quality of life, and potentially impact their ability to earn a living.
Medical Malpractices Cases and Compensation
When misread diagnostics occur, patients who have sustained harm may be entitled to compensation for the harm sustained. To prove the need for damage recovery, an individual must show that the healthcare provider breached the standard of care, which can be difficult to prove in misread diagnostics cases.
That said, with a legal professional on your side evidence can be gathered. Discussing the details of your situation with an attorney could connect you with solutions, whether you were injured because a misread test resulted in delayed treatment or because you received the wrong treatment or an unnecessary treatment was administered.
Even when you feel weakened by medical mistreatment and unsure where to turn, there are legal supports available for you to lean on. Experienced Maryland malpractice lawyers can review the facts of your case and help you understand your options moving forward. If the harm that was sustained as a result of a misread test can be proven, compensation could be in reach.
If you or a loved one received poor care or faulty treatment due to a medical professional misread medical tests, it is essential to speak with a Baltimore medical malpractice attorney to explore your legal options and protect your rights.
Who is responsible for your misdiagnosis? To discuss the possibility of a malpractice claim, connect with the legal experts at Iamele & Iamele, LLP. Recovery is possible when a medical error causes physical harm. Contact us to book your fee-free consultation appointment.