Medical Records Are An Essential Piece Of Evidence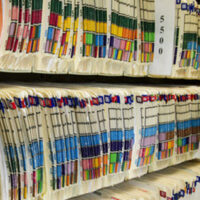 Whether you have already decided to pursue financial recovery after an accident or are still considering if a personal injury case is applicable to your situation, it is important for you to know that medical records are an essential component to a personal injury claim. Medical records provide documentation of injuries. This extensive record of your injuries and treatment plans can lead to compensation.
To understand how much your personal injury claim could be worth and learn about the best path forward, connect with a Baltimore personal injury lawyer. You can access the records yourself or agree to have your attorney gather them on your behalf.
Do Not Sign Over Access to an Insurance Company
After an accident, you could be contacted by an insurance company who wants to access your medical records in order to draft a settlement agreement. It is likely not in your best interests to grant an insurance company access as they could try to find reasons to deny or reduce a claim. They could attempt to connect your injury to a prior health crisis, for example.
It is not possible for someone to access your records without your permission because of protections under the Health Insurance Portability and Accountability Act (HIPAA). But if you sign a document that provides blanket authorization, your medical records could be part of that legal document. Be sure you understand what you are signing and if you have any questions or issues with a document, talk to a legal professional before agreeing to the terms.
While the protections HIPAA provides are in place throughout the country, the specifics vary in each state. For instance, it may take longer to access records in one state compared to another. Or how long the records will be retained and if any fees will need to be paid in order to receive copies could differ. 
Consult a Maryland Lawyer About Compensation Options
When deciding to file a claim after a Maryland accident, consider connecting with a Baltimore personal injury lawyer. Skilled personal injury lawyers work on claims and cases every day and have been doing so for years. Because of this, they understand how much a claim is worth and will not allow an insurance company to settle for less than you deserve. Deadlines will be met and the correct documentation will be gathered, you will not have to worry about any of the details with a legal team working for you. While it is possible for you to get medical records on your own, having your lawyer do it for you could save you time and worry. 
Did an insurance claims adjuster ask you to sign a release form in order for them to access your medical records? Talk to an experienced lawyer before agreeing to any terms brought forward by an insurance company representative. When you share your story with the skilled personal injury attorneys at Iamele & Iamele, LLP in Baltimore, Maryland, they can inform you about what level of recovery would be full and fair. To get started, contact us today for a free consultation.