Medical Malpractice and Hospital Safety in Maryland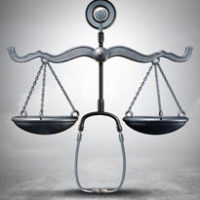 Medical malpractice occurs when a doctor or other medical professional commits a serious error and injures a patient. Minor mistakes such as human error do not generally reach the level of medical malpractice. Rather, this legal doctrine exists to address serious mistakes that result in patient harm.
In most cases of medical malpractice, patient safety is a central concern. After all, medical professionals are responsible for preserving a patient's health and safety at all times. And if those medical professionals fail to provide their patients with adequate care, then there is a definite risk of a malpractice claim.
On the subject of patient safety, The Baltimore Sun recently published an article on a nationwide hospital safety assessment. The following sections will explore several key points from this assessment.
Hospital Safety Assessment Background
A nonprofit organization called Leapfrog Group performed the safety assessment of Baltimore hospitals. Leapfrog uses 26 different factors to evaluate over 2,600 hospitals across the United States. Specifically, Leapfrog examines data from external sources — such as Medicare and the American Hospital Association — as well as internal reports and surveys from each hospital.
After examining all of the data, Leapfrog issues biannual safety ratings on hospitals across the country. In the most recent rankings, Maryland hospitals improved their overall safety score and climbed out of the bottom five nationwide. But that change was incremental. Most of the hospitals in Maryland still received a C grade or lower from Leapfrog.
Hospital Safety Assessment in Baltimore
Taking more of a focused view of the assessment, please find below a detailed breakdown of the Leapfrog grades for local hospitals in Baltimore.
Grade A: Howard County General Hospital
Grade A: Johns Hopkins Hospital
Grade A: Northwest Hospital
Grade B: Anne Arundel Medical Center
Grade B: Johns Hopkins Bayview Medical Center
Grade B: MedStar Union Memorial Hospital
Grade B: Mercy Medical Center
Grade B: University of Maryland Medical Center
Grade B: University of Maryland St. Joseph Medical Center
Grade C: Carroll Hospital Center
Grade C: Greater Baltimore Medical Center
Grade C: MedStar Franklin Square Medical Center
Grade C: MedStar Harbor Hospital
Grade C: Sinai Hospital of Baltimore
Grade C: St. Agnes Hospital
Grade C: University of Maryland Baltimore Washington Medical Center
Grade C: University of Maryland Harford Memorial Hospital
Grade C: University of Maryland Upper Chesapeake Medical Center
Grade D: MedStar Good Samaritan Hospital
Grade D: University of Maryland Medical Center – Midtown Campus
It is vital to note that certain Baltimore-area hospitals did not appear in the Leapfrog report. For example, Bon Secours in West Baltimore received an F grade in 2017. But Bon Secours did not provide enough internal data to be included in this editing of Leapfrog's safety ratings. Though hospital administrators claim that future safety assessments will reflect ongoing changes and improvements to their safety mechanisms.
Reach Out to Us Today for Help
If you were a victim of medical malpractice in Maryland, it can be tremendously beneficial to retain the services of a trustworthy personal injury attorney. The attorneys at Iamele & Iamele, LLP in Baltimore, Maryland, have widespread knowledge and aptitudes in medical malpractice and other facets of personal injury law. If you need legal help, contact us today for a free initial consultation.
Resource:
baltimoresun.com/health/bs-hs-leap-frog-20180424-story.html