Maternal Injuries Due To Car Accidents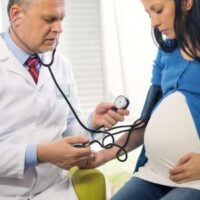 Expectant mothers and their unborn children can experience severe health concerns when involved in Maryland car accidents. The impact of a collision can lead to a range of maternal injuries, some of which pose significant risks to both the mother's health and others that endanger the well-being of the developing fetus.
If you believe you sustained a maternal injury as a result of a car accident, consider seeking legal representation of a Baltimore personal injury lawyer. Experienced attorneys are familiar with the complications and concerts that are possible when a person sustains a material injury, and they have the background and legal knowledge to protect the rights of expectant mothers and their unborn children.
Abdominal Trauma, Fractures, and Head Injuries
Harm to the abdomen is a significant concern for expectant mothers involved in any accident, including car collisions. Because traffic accidents often involve excessive force, there is the possibility of direct impact to the abdomen, resulting in injuries to the uterus, placenta, or amniotic sac, leading to health complications such as placental abruption, preterm labor, or fetal distress.
Collision impacts can result in fractures and broken bones in expectant mothers as well. Common fracture areas include the arms, legs, pelvis, and ribs. Potential complications during pregnancy are possible as complex fractures cause pain and decreased mobility.
And even with the protection of seat belts and airbags, harm to the head can follow sudden jolts or impacts during auto accidents, leading to concussions, contusions, or more severe brain injuries. For some, these injuries have long-lasting effects on cognitive function, memory, and overall well-being.
Immediate medical attention and ongoing monitoring are essential when a pregnant woman experiences abdominal force, bone breaks, or head injuries. A healthcare team can assess the extent of harm and will work to ensure the well-being of both the mother and the unborn child.
Psychological Trauma and Legal Representation
In addition to physical injuries, many expectant mothers experience emotional trauma as a direct result of traffic accidents. The stress and fear of the event can have a significant impact on the mother's mental well-being. For some, the stress alleviates in a few days or weeks, but others find themselves coping with post-traumatic stress disorder (PTSD) or ongoing depression and anxiety disorders. Addressing psychological effects promptly and accessing the appropriate professional care is a necessary part of the healing process.
If you are an expectant mother who has been injured in a car accident, consult with a Baltimore personal injury lawyer who specializes in personal injury and understands the unique complexities of cases involving maternal injuries.
Were you pregnant at the time of a collision? A Maryland lawyer who has advocated for maternal injury victims in the past knows how to advocate for your rights and ensure that you receive fair compensation for your injuries, medical expenses, pain and suffering, and any potential long-term effects on your health. Talk to the legal team at Iamele & Iamele, LLP to learn what is possible for you. Contact us to schedule a no-cost consultation.