Massive Car Accident in Maryland Causes Injuries and Property Damage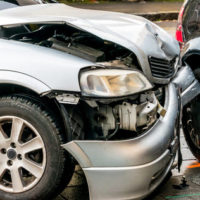 A car accident on Interstate 270 in Montgomery County, Maryland, damaged at least 18 vehicles and sent at least four people to the hospital with severe injuries, reported WJLA. The truck driver who potentially caused this incident remains at large.
This incident occurred on Monday, March 19, 2018, starting at approximately 5:30 a.m. Eastern time. At that time, a white semi-truck allegedly veered into the southbound lane. The white semi-truck was able to course correct and avoid a collision with other vehicles. But many other drivers were not so lucky.
In addition to passenger cars and SUVs, two other semi-trucks were involved in the accident. One of those trucks had an exposed flatbed with a full load of slate. When the semi-truck crashed into the other vehicles, the semi-truck was unable to retain its cargo. The collision ejected the slate onto the highway, littering the road with additional obstacles.
With two semi-trucks and several other crashed vehicles blocking the highway, there was nowhere left for drivers to go. Unable to stop in time, more and more vehicles continued to smash into the pileup. After the dust settled, a handful of ambulances and tow trucks arrived on the scene to help with the cleanup process. Thankfully, no person sustained any life-threatening injuries.
One of the victims was a firefighter on his way to work. Describing this incident as a chain reaction, the firefighter was caught in the middle. After a semi-truck and car smashed his vehicle, his car was totaled. The groceries he picked up for the fire station — including bread, tuna and eggs for breakfast — were smashed or strewn about the wreckage.
At this point, the authorities have cleared Interstate 270 of all wreckage. Furthermore, medical professionals treated all drivers who sustained injury during the incident. But law enforcement has yet to track down the driver of the white semi-truck. Based on witness statements, law enforcement has reason to believe that the driver caused the accident and then fled the scene.
If the driver of the white semi-truck did cause the accident and flee the scene, then this incident may result in criminal charges for hit and run. Though it will be difficult for law enforcement to bring any charges until they locate the driver of the white semi-truck.
Do You Need Legal Help?
If you have legal questions about a car accident, truck accident or other traffic offense in Maryland, it can be tremendously valuable to speak with a personal injury lawyer. The lawyers at Iamele & Iamele, LLP in Baltimore, Maryland, know how to deal with car or truck accidents and other traffic offenses. If you need legal help, contact us today for a free initial consultation.
Resource:
wjla.com/news/local/officials-crash-involving-over-20-vehicles-in-montgomery-co-is-mass-casualty-incident