Maryland White Collar Crimes And Building A Strong Defense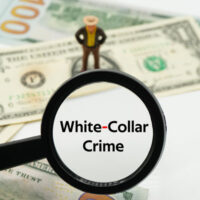 White collar crimes are a specific category of offenses, and these crimes are associated with non-violent, financially-motivated crimes that are committed by professionals, often in business and government environments. If you believe someone in your workplace suspects you of a white collar offense or you are already facing white collar charges in the state of Maryland, it is crucial to understand the nature of these crimes and the importance of connecting with a seasoned attorney.
If you want to talk about why certain professional crimes are labeled as white collar offenses, and learn about possible defense strategies, talk to a Baltimore criminal lawyer.
Common White Collar Crimes in Maryland
Often characterized by deceit, concealment, or violation of trust for personal and financial gain, white collar offenses are typically committed by individuals in positions of authority. For example, they may have a specialized area of professional knowledge that they then use to complete complex financial transactions or fraud. These crimes are referred to as white collar because of what type of dress is typically worn in professional settings, the term white collar crime contrasts the offenses from traditional street crimes.
The state of Maryland recognizes a variety of white collar offenses, including:
A large range of deceptive practices falls under the terms fraud. When facing fraud charges, the specific type of fraud will be added to the charge, such as securities fraud, mortgage fraud, insurance fraud, credit card fraud, or healthcare fraud.
Misappropriating funds or stealing from monetary accounts an individual is entrusted with, such as an employee siphoning funds from an employer or a public official misusing accounts, will result in an embezzlement charge.
Money laundering. If you were to disguise the origins of illegally obtained money, such as transferring the funds through a lot of different accounts in order to make it appear as though it came from legal sources, you could be charged with attempting to clean the money, also referred to as money laundering.
Tax evasion. The intentional underreporting or concealing of income or assets in an effort to evade paying taxes owed to the government is evading your tax responsibilities. Tax evasion is illegal
Offering, giving, receiving, or soliciting something of value to influence the actions or decisions of an individual in a position of authority is not permitted, it is bribery and can have a harmful impact on many innocent individuals.
Facing white collar crime charges can have severe consequences. Even though the offenses are nonviolent, it is essential to hold individuals who have participated in these unjust activities accountable in order to maintain public trust.
Do you think you will soon be accused of a white collar crime? Maryland criminal charges can have far-reaching consequences, jeopardizing your professional reputation, finances, and freedom. Talk to the lawyers at Iamele & Iamele, LLP about your situation. Then, your attorney will begin the process of building a strong defense, a step that is paramount to protecting your rights and securing a favorable outcome. Contact us to book your fee-free consultation appointment.