Maryland Umbrella Policies And Auto Accident Compensation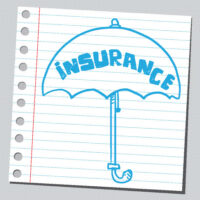 When accidents happen, the logistics connected to your recovery can be frustrating. Plus, if you're not adequately covered by your auto insurance policy, you may also experience financial devastation. Because of the worry that this might happen, many choose umbrella insurance policies.
In the state of Maryland, umbrella policies can provide additional coverage for damages that exceed the limits of your standard auto insurance policy. If you have a Maryland umbrella policy and want to be sure you secure the financial recovery you need, talk to a Baltimore personal injury lawyer.
What Is an Umbrella Policy Is and How Does It Work?
An umbrella policy is a type of insurance policy that provides additional liability coverage beyond the limits of a standard policy. They are designed to protect you from financial losses. Each umbrella policy has its own car coverage limits, and some also provide coverage for other types of liability claims, beyond auto accidents, such as those related to home ownership or business operations.
For auto accidents, as an example, if you are found to be responsible for a damage amount that is higher than the amount your standard auto insurance policy would cover, your umbrella policy kicks in to cover the remaining financial responsibility.
While the premiums for umbrella policies are more expensive, it is important to recognize that losses connected to accident damage can grow quickly. Particularly if you have to pay out for medical fees, wage loss, property damage, and other losses.
What Is a Claim's Value?
Maryland auto insurance claims may have a lot of details in need of review, but a lawyer can assist you in the following ways:
Determine liability. Through an investigation of the accident, an attorney can determine who was at fault and gather evidence.
Calculate damages. Once you connect with an attorney, the full extent of your damages, including medical bills, lost wages, and pain and suffering, is calculated and a value can be connected to your case.
Negotiate with insurance companies. Insurance companies may not put fairly compensating accident victims as their top priority, but when you hire an attorney, they will negotiate with the insurance company on your behalf to ensure that you receive the compensation you deserve.
Represent you in court. If the insurance company refuses to offer a fair settlement, your attorney can represent you in court and fight for your rights.
Maryland has specific laws regarding auto insurance and liability claims. A skilled Baltimore personal injury lawyer can ensure that claim is in compliance with Maryland law and that you are following all necessary procedures and deadlines. Plus, you can achieve the full settlement amount you need.
Who will pay for your Baltimore or DC accident expenses? Talk to an injury lawyer about what type of insurance you have and share the facts of your accident with them. When you connect with the legal team at Iamele & Iamele, LLP, attorneys will investigate the accident, calculate damages, and ensure your recovery process is in compliance with Maryland laws. Contact us to book your no-cost consultation.