Maryland Senate Approves Medical Marijuana for Workers' Compensation Coverage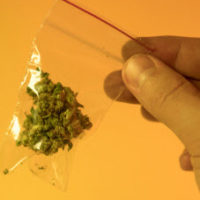 Voting in unanimous fashion, the Maryland Senate passed a new bill to require medical marijuana coverage in workers' compensation cases, according to an article by Business Insurance.
Officially referred to as Senate Bill 854 (S.B. 854), this legislative measure aims to change existing workers' compensation regulations and allow medical marijuana as part of approved treatment plans. Stated otherwise, approval of S.B. 854 means that Maryland workers' compensation benefits could include prescriptions for medical marijuana.
That being said, S.B. 854 also establishes an important limitation on medical marijuana and workers' compensation. If a covered employee sustains an injury solely due to their misuse of medical marijuana, then they do not qualify for workers' compensation benefits under S.B. 854.
If approved by the Maryland House and signed into law by the Governor, this bill would take effect on October 1, 2019. While S.B. 854 works its way through the remaining legislative steps, it seems sensible to review the context of workers' compensation and medical marijuana in Maryland.
Workers' Compensation in Maryland
Workers' compensation laws in Maryland address injuries that occur in the context of the workplace. When a covered employee suffers a qualifying, work-related injury or occupational disease, then workers' compensation benefits can provide financial relief.
In most situations, workers' compensation benefits include:
Surgical or other medical treatment;
Hospitalization or nursing services;
Medicine or other prescriptions;
Crutches or similar devices; and
Prosthetic limbs or similar appliances.
In terms of paying for workers' compensation benefits, either the employer or their insurance provider is financially responsible.
Medical Marijuana & Insurance Providers
On U.S. federal level, marijuana remains illegal, classified as a Schedule I controlled substance. Furthermore, marijuana has not been approved by the U.S. Food and Drug Administration (FDA). And in most cases, insurance providers only cover FDA-approved drugs and other substances.
Combining these factors, many insurance providers do not offer coverage for medical marijuana. This is true even though many U.S. states — including Maryland — have passed legislation approving marijuana for medical use.
Changing Landscape for Medical Marijuana
As the landscape for medical marijuana changes across the United States, there are various laws impacted. In the case of workers' compensation, medical marijuana is emerging as a viable treatment option in various places.
Recently, a New Jersey judge ordered an insurance provider to cover medical marijuana as workers' compensation benefit. Similar decisions also surfaced in Maine and New Mexico. The Maryland Senate made it clear that S.B. 854 is intended to achieve a similar result in Maryland.
Do You Need Legal Help?
If you need legal help with a workers' compensation claim in Maryland, it is highly recommended to consult with a skilled Baltimore workers' compensation attorney. The attorneys at Iamele & Iamele, LLP in Baltimore, Maryland, have assisted many clients with the process of applying for and securing workers' compensation benefits. If you need legal help, contact us today for a free initial consultation.
Resources:
mgaleg.maryland.gov/webmga/frmMain.aspx?id=sb0854&stab=01&pid=billpage&tab=subject3&ys=2019RS
businessinsurance.com/article/20190319/NEWS08/912327368/Maryland-Senate-passes-comp-bill-to-cover-medical-marijuana
https://www.iamelelawfirmbaltimore.com/analyzing-maryland-workers-compensation-benefits-for-permanent-disability/