Maryland Man Guilty of Grossly Negligent Manslaughter After Head-On Crash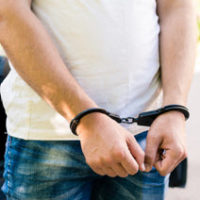 A Maryland man faces sentencing for grossly negligent manslaughter after causing a deadly head-on car accident, according to an article by Fox Baltimore.
The accident in question occurred in April 2016. At that time, police officers attempted to stop the man for speeding. But the man decided to take off instead, with the police officers in close pursuit.
The chase did not last much longer. Less than five miles down the road, the man crossed over into oncoming traffic. Unable to avoid oncoming traffic, he smashed head-on into another car. The 66-year-old woman driving the other car died as a result of the collision.
To learn his fate, the man awaits a sentencing hearing in January 2018. In the meantime, it feels like a great time to review Maryland laws concerning car accidents and grossly negligent manslaughter.
What is Grossly Negligent Manslaughter in Maryland?
Maryland Criminal Code 2-209 provides us with the state-specific approach to car accidents and grossly negligent manslaughter. Essentially, it is a crime to cause death by operating a vehicle in a grossly negligent manner.
In this context, grossly negligent is the type of reckless behavior that puts human life in danger. It is important to note that gross negligence is high standard. Merely careless behavior is unlikely to amount to gross negligence. Other behavior that is sufficiently dangerous or reckless will result in a finding of gross negligence.
What Vehicles Qualify for Grossly Negligent Manslaughter in Maryland?
Maryland Criminal Code 2-209 specifies that vehicular manslaughter only applies if the perpetrator was operating a motor vehicle, train, streetcar, engine or locomotive. If the driver was operating a different type of vehicle, grossly negligent manslaughter does not apply.
What are the Penalties for Grossly Negligent Manslaughter in Maryland?
If a person violates Maryland Criminal Code 2-209, then that person has committed grossly negligent manslaughter, which is also referred to as vehicular manslaughter.
Under Maryland Criminal Code 2-209, grossly negligent manslaughter is felony crime. Conviction for grossly negligent manslaughter may result in a sentence of 10 years in prison and $5,000 in fines.
It is also vital to note that anyone convicted of grossly negligent manslaughter will have a criminal record. This has far-reaching consequences that may impact the ability to pass employment screening or background tests.
Do You Have Legal Questions for an Experienced Criminal Defense Lawyer?
If you are facing charges of grossly negligent manslaughter or other crimes, don't hesitate to reach out to Iamele & Iamele, LLP. Our Baltimore legal team is prepared to assist you today.
Resource:
foxbaltimore.com/news/local/driver-who-fled-police-found-guilty-of-causing-fatal-crash