Maryland Injuries Due To Wet Floors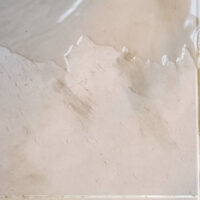 There are many situations that can lead to a slip and fall injury, including broken asphalt and areas with inadequate illumination or unsecured carpet. But the most common reason people fall on floors is because the floor is wet and slippery. This could be in a restaurant where a food spill was not cleaned up promptly or a business that did not maintain a clean environment leading to a slippery floor due to dirt and grime.
After a Maryland injury, you may be coping with pain and be unable to work while you heal. Following your treatment plan, including time off of work, is important, but it can be stressful to not earn an income while receiving bills for medical bills, therapy fees, and healthcare tests. Instead of worrying about how you will afford your slip and fall injury expenses, talk to a Baltimore personal injury lawyer about how to hold a responsible party accountable. When another was negligent, you have rights under MD liability laws.
Protecting Your Finances and Others
Of course, one of the main reasons to file a claim after a slip and fall injury is to access the money you need to pay expenses and get your life back on the track it was prior to the injury. Insurance funds can help you to protect your financial future.
But additionally, filing a claim can protect the health of others. After all, when a business is held accountable for a visitor's injury, they will do all they can to fix the hazard that resulted in the personal injury settlement. So, for example, if you were injured because of a slippery floor at a restaurant and bar, the owner could put an inspection and maintenance schedule in place in response. If the business has multiple locations, your claim could stop many future injuries from ever happening at all.
Lawyer Understands Wet Floors Are a Serious Risk
Your Baltimore personal injury lawyer will take your wet floor injuries seriously. You do not have to believe a business or their insurance adjuster if they tell you there is no way you will receive financial recovery. If there is evidence, their denial can be refuted, and a lawyer knows exactly what steps to take to be sure your rights are protected. To obtain the funds you need to piece your life back together after a slip and fall injury, hire a lawyer.
Did you seek medical care after falling on a wet floor at a Maryland business? There is legal guidance available, you do not have to navigate a complex Baltimore claim on your own. Connect with an experienced attorney to achieve your objectives. If you were injured in the Baltimore-Washington Metropolitan area, contact the legal team at Iamele & Iamele, LLP. Once our legal professionals are familiar with how your injury was sustained and the level of medical care required in order for you to heal, they will step toward financial recovery with you. Schedule your free initial consultation today. Contact us to book your initial appointment.