Maryland Car Accidents And Punitive Damages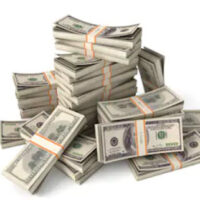 Punitive damages are not common in Maryland, they are rarely awarded in connection with car crash cases. This is true, in part, because Maryland laws connected to punitive damage are extremely strict to avoid fraud and taking advantage of the court system. It must be proven a defendant acted intentionally. This is different from other states where punitive damages can be connected to extreme negligence.
Proving a person was intentionally malicious is not easy, but there are times when it is possible. Punitive damages are resident to punish the defendant and send a clear signal to society that the behavior will not be tolerated. Even when punitive damages are not possible, compensation for economic and non-economic damages could be possible. Talk to a Baltimore car accident lawyer to learn more.
Evidence and Burden of Proof
If you are moving forward with a personal injury lawsuit, as a plaintiff you would need to prove the other party, the defendant, acted intentionally. There has to be clear evidence. A burden of proof means that a jury must believe that the allegations are highly probable, more true than not.
Punitive damages, when they are awarded, are often connected to the compensatory damage amount. Meaning a factor will be multiplied by the compensatory damage amount to land on a figure for the punitive damages. In the state of Maryland, unlike other states, there is no cap on the punitive damage amount. The multiplier should be proportionate to the wrongfulness, that is what juries are typically instructed. In many states, the highest multiple is a factor of three. In Maryland, a punitive damage award could be much higher, a factor of seven or nine, for example.
Talk to a Maryland Lawyer About Different Types of Damage Recovery
It is important to recognize there are a few different paths to a full and fair compensation package. Even if punitive damages are not likely, you may still be entitled to compensatory damages and non-economic recovery. Keep all of your documentation surrounding medical expenses, therapy fees, and property repairs so you will have the proof you need should it be required for compensation.
An experienced Baltimore car accident lawyer is able to look over the documentation of your accident and your accident expenses to determine a path to a financial award. It is possible a need for a combination of damages can be established. You may be able to secure a financial compensation package to pay for medical bills, income loss, and an decrease in your potential for future earnings, for example. Other situations call for compensation for emotional distress and quality of life decreases as well.
Do you have questions about compensatory damages, non-economic damages, and punitive damages following your Maryland car crash injury? To move toward a compensation package, talk to a legal professional. Contact the legal team at Iamele & Iamele, LLP to understand your personal injury claim options. Our attorneys successfully secure compensation for individuals coping with injuries and large healthcare expenses in the Baltimore-Washington Metropolitan area. Contact us today for a free initial consultation.