Maryland Assault Injuries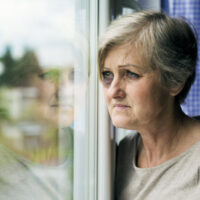 The reason for an assault or attack can sometimes be connected, at least in part, a property being unsafe. Premises that are unkept and poorly maintained, with broken locks and minimum security, could lead to a person being attacked and needing medical care for physical injuries and mental health counseling for distress, PTSD, or anxiety.
A negligent security claim will be successful if it is possible to prove that a property owner or manager failed to provide a duty of care. These cases can be complicated, but there are paths to resolution and compensation when you have a legal expert fighting for you. Talk to a Baltimore personal injury lawyer about your case. An attorney will share if compensatory damages are in reach, given the specifics of the attack.
Locks, Security Guards, and Cameras
When you rent an apartment or buy a condo, there are often security measures that are outlined in a lease or the condominium association bylaws. Similarly, in public places there is a level of safety that needs to be provided. You should not be unsafe if you were to frequent a bar or restaurant, for example. Mismanagement and poor maintenance could allow a criminal to act, putting a person in harm's way. This could be true in any of the following situations:
Locks on gates, doors, and windows are missing or not working.
Cameras or other recording devices are broken.
Staff that should be present, such as security guards, are not.
Security staff are not trained properly.
Areas that should be lit are dark due to inadequate lighting.
While some of these concerns could pop up occasionally, the issue would need to be remedied as soon as possible. For example, a lock on an apartment building gate that is not functioning needs to be repaired immediately and a public building with security guards needs to be staffed appropriately. If a building, property, or business does not have the safety features in place that the public has been told to expect, it may be possible to hold a person or party accountable.
Civil Cases Are Separate from Criminal Charges
Legal action may be on your mind if you were assaulted, attacked, or injured on an unsafe property in Maryland. To learn about your options for civil action, talk to a Baltimore personal injury lawyer. A Maryland attorney who has worked on similar cases knows how to gather the necessary evidence to support your need for financial recovery. It is possible for both criminal charges and civil actions to move forward concurrently.
Was an unkept property to blame for your injuries? When illness or injury were prompted because of an owner or manager's negligence, you need a talented Maryland lawyer fighting for you and your right to compensation. There are legal professionals who have the talent and skills to help you after an attack in the Baltimore-Washington Metropolitan area. When you are ready to take action, contact the legal team at Iamele & Iamele, LLP. Our skilled legal team will work to strengthen your claim and knows how to push back on low settlement offers. Contact us today to schedule your free initial consultation.