Maryland Airbnb Rental Injuries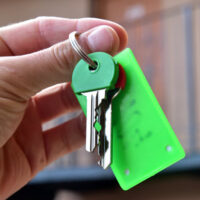 People have been using short-term vacation property rentals for generations, but in recent years more and more people are turning to online platforms to explore booking options. For example, you may have booked an apartment in Baltimore on Airbnb when in town for business. Or maybe you opted for a large home rented on VRBO to host you and other family members during a reunion weekend. While these rentals are convenient and enjoyed by many, there are times when injuries occur and disputes follow.
When a dangerous rental property condition leads to illness or injury, compensation could be possible. When it comes to VRBO, Airbnb, and other short-term rental properties, there are specific ways to access settlement funds. There may be a host protection insurance policy in place, for instance. To learn more about what avenues to financial recovery are open to you, connect with a skilled Baltimore personal injury lawyer.
Can I Hold the Online Platform Accountable?
Within the contracts you digitally sign when using an online rental platform, there is typically language about the inability to file a lawsuit should a person be injured. That said, there may be other options, such as pursuing an arbitration process with the company.
But recovery funds are often accessed through the property owners themselves rather than from the online platform. This is because the owners who are renting their apartments, condominiums, and houses are the ones who should be maintaining a safe space for individuals, couples, and families who rent their properties.
Looking over a property as soon as you arrive is advised. If you notice any rental injury dangers, such as the following, alert the property owner without delay.
Broken or chipped flooring that appears to be a trip danger.
Any pest issues, such as signs of bed bugs.
Water heat issues, which could result in burns or scald injuries.
Pools or bathing facilities that are not cared for properly.
Concerns about carbon monoxide or other toxins.
Of course, it is possible you will not notice the danger until after an injury is sustained. If you are hurt, see a doctor immediately and see their treatment plan through. Also, capture images of where the accident injury took place and the injury itself.
Can an Attorney Help After an Airbnb or VRBO Injury?
Yes, whether you are interested in a settlement negotiation or pursuing arbitration, a skilled Baltimore personal injury lawyer is someone you can lean on throughout the damage recovery process.
Has a vacation rental injury led to a mountain of bills for you and your family? There may be a path to financial recovery if another was negligent. You do not have to navigate the complexities of Airbnb and VRBO recovery claims on your own. Instead, reach out to a knowledgeable Baltimore/DC legal expert. Bring the details of the incident and all medical documentation to the attention of the legal team at Iamele & Iamele, LLP. Attorneys will carefully and compassionately listen to you and determine what recovery options are available. Contact us today to book your confidential, no-cost consultation.