Malpractice Claim Guidelines You Need To Know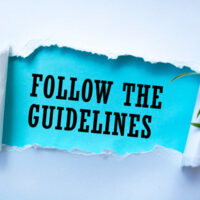 If you believe you have been a victim of negligence in a healthcare setting, learning about the specific state laws governing medical malpractice claims is a crucial step to accessing a full and fair compensation settlement.
When you are ready to connect with a legal expert who can give you an overview of Maryland's medical malpractice laws, including statutes of limitations, standards of care, and potential damages, book a consultation with a Baltimore personal injury lawyer.
Restricted Time Periods for Recovery
Maryland, like most states, has a statute of limitations that restricts the amount of time an injured party has to move forward with a medical malpractice lawsuit. The general statute of limitations for Maryland medical malpractice cases is three years from the date of the injury. That said, the timeline can also be five years from the date of the act. Whichever date comes first is the timeline followed.
Exceptions to the set statute of limitation timelines do exist, asking the following questions can help you determine if your situation could qualify for an exception.
When was the harm discovered? If you didn't discover the injury right away, you have three years from the date of discovering the injury, or from the date that there is evidence that the injury should have been discovered. That said, this extension needs to be no more than five years from the date of the negligent act.
Were minors involved? Medical malpractice victims who are minors have until their 11th birthday or three years from the date of the injury, whichever comes later.
Did a foreign object remain in a patient's body? If a foreign object was left in a body, the injured party has three years from the date of discovery or from the point when the object should have been discovered.
Once the timeline for action has been established, the process of proving the need for damages can be complicated. It is common for expert testimony and many forms of evidence to be required.
Potential Damages When Evidence Is In Place
Strong medical malpractice claims in Maryland lead to injured parties being eligible for various types of damages. For example, economic damages for financial losses, such as medical bills, lost wages, and rehabilitation costs related to the malpractice can be accessed. Additionally, non-economic damages for emotional distress and suffering may be possible, but it is important to recognize that quantifying these damages is nuanced.
With so many details to review, including statute of limitations rules, the standard of care the medical professional or group should have adhered to, and what damages were sustained, consulting with a Baltimore personal injury lawyer is an important first step to determining if you have a valid case. Then your attorney can provide you with guidance on what legal process should be followed to access the compensation you deserve.
Has a medical injury put your family in an unsustainable financial position? Discuss your compensation options with the attorneys at Iamele & Iamele, LLP. Our legal team has comprehensive, up-to-date knowledge of healthcare laws and regulations. Contact us to book your fee-free appointment.