Long-Term Whiplash Effects Of Baltimore Auto Accidents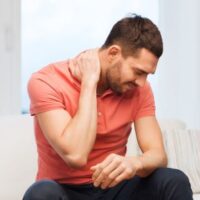 All whiplash injuries need to be assessed by a health professional and treated after a Baltimore vehicle accident. While there are also examples of whiplash injuries due to sports accidents or slip and fall events, many of these injuries are connected to auto accident personal injury claims. Financial damages for whiplash is possible after a minor fender bender or a severe accident, even though whiplash has a bad reputation of being a diagnosis that is exaggerated in order to inflate their settlements.
Sometimes referred to as an invisible injury, whiplash may not have visible symptoms, but it is possible to have long-term issues due to whiplash harm. If you are coping with debilitating chronic pain, for example, and are unable to return to the daily life schedule you enjoyed prior to an auto accident, be sure to secure the financial recovery required in order for you to access the treatment plans needed. Discuss your injury with a Baltimore personal injury lawyer.
Pain May Arise Later
Many Baltimore accident victims do not realize they have been injured in the hours and days following an accident. The shock of the event and adrenaline rush that occurs to help humans deal with stress can shield people from pain temporarily. But later, the pain may arise when swelling and stiffness begin.
Minor injuries need to be treated without delay. Doing so may be the difference between healing and long-term concerns. If you are experiencing any of the following whiplash symptoms, see a licensed healthcare professional as soon as possible.
Neck pain, both at rest or with movement
Loss of motion rage in neck
Exhaustion or fatigue
Soreness or tingling in back, neck, or shoulder
Headaches or dizziness
There may be additional test orders, such as CT scans or X-rays, in order to determine if there is additional harm. Then, a healing guide or treatment plan can be crafted by the medical professionals caring for you.
Long-Term Whiplash Effects
Untreated whiplash and severe whiplash can lead to aggressive, painful health issues with long recovery timelines. Long-term effects can include:
Chronic neck pain
Persistent headaches
Ever-present stiffness
Vertebrae damage
Spinal misalignment
Weakened ligaments
Tinnitus or ear ringing
Sleep problems
Memory issues
Vision that is blurred or doubled
Concentration concerns
Shorter healing timelines could be possible when you see a doctor and have your whiplash symptoms addressed right away. But whether you have a minor or severe injury, medical fees could be more than your health insurance will cover or that your family can afford. There are legal professionals available to help you through the financial recovery process, connect with a  Baltimore personal injury lawyer as soon as you can so an attorney can begin working on your Maryland injury claim.
Have you been suffering from neck pain? Whiplash injuries can take longer to heal than an accident victim initially believed it would, which can lead to an unexpected combination or lost wages and high bills. If you need financial relief after a Maryland accident, speak to the lawyers at Iamele & Iamele, LLP. Secure your financial future, call 410-779-6160.