Long-Term Impacts Of Drunk Driving Convictions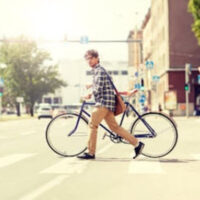 While it is well known that it is dangerous to drive while intoxicated, there are still many DWI and DUI arrests in Maryland and throughout the United States every day. In the initial hours after an arrest, you may be thinking of immediate problems, such as how you will break the news of your arrest to friends and family members. And while your personal reputation is a real concern, the reality is there are many long-term impacts to consider as well.
You need an aggressive Baltimore DUI lawyer as soon as possible following an arrest. Avoiding a conviction can shield you from an array of long-term impacts.
High Risk Drivers and Insurance Premiums
If you are classified as a high risk driver, which is likely after a conviction for driving under the influence, your insurance premiums for auto coverage will increase. Some find their bill has doubled, others find the amount has tripled. There are even examples of individuals learning that their policy has been terminated without an option for renewal.
Convictions can creep into other areas of life beyond your transportation needs as well. Employment, housing, and financial aid opportunities can all be impacted. Because a conviction appears on a background check, whether it was a felony or misdemeanor, opportunities can be taken away from convicted individuals, even after they have served the jail time and paid the fines connected to their offense.
Convictions Can Complicate Your Fight for Child Custody
Individuals involved in a family law dispute could find that their conviction weakens their goals. For example, if you are seeking primary custody or a particular child custody schedule, it is possible the other side will point to your arrest and conviction as indications of poor decision making, arguing this fault means you are not an appropriate example to your kid or children.
While jail time and large fines put a large burden on people arrested for a DWI or a DUI, there are additional impacts to consider. To talk through the particulars of your case, make an appointment with a Baltimore DUI lawyer. Discussing your options with a legal expert in the hours and days following an arrest rather than delaying the call to an attorney could be the difference between having your criminal record free of convictions or living with a record that can take opportunities away from you for years to come.
Is it time for you to connect with an attorney in an effort to keep your criminal record conviction free? Share the particulars of your situation with a qualified lawyer. An experienced attorney can help whether you are a first-time offender or a repeat offender. There could be the possibility of getting your Baltimore-Washington Metropolitan area charges dropped, and if a conviction can't be avoided, maybe the penalties can be reduced. To learn more, contact the legal team at Iamele & Iamele, LLP. Our skilled attorneys can protect your rights as our seasoned legal team has the skills and experience to guide you through the justice system. Schedule your free initial consultation today. Contact us to book your appointment.