Liability for Car Accidents with Uninsured Motorists in Maryland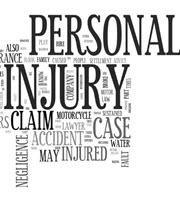 Across the State of Maryland, any person who drives a car or operates other motor vehicles must maintain minimum levels of automotive insurance. These state requirements help address the costs of car accidents that result in property damage, physical harm, or death. Despite these legal regulations, however, certain drivers decide to drive motor vehicles without automotive insurance. When these uninsured drivers cause accidents, the insured driver can file a claim with their insurance carrier for compensation.
What is an Uninsured Motor Vehicle?
The definition of an uninsured motor vehicle appears in Maryland Code of Insurance Section 19-509. Essentially, this term applies to any motor vehicle:
For which there is not valid automotive insurance liability coverage; or
Automotive insurance liability coverage does not meet required levels; and
Use of which resulted in physical harm to or the death of an insured driver.
The third element above is crucial in this context. For the purposes of Section 19-509, the term uninsured motor vehicle only applies if there is physical harm or death. Mere property damage does not qualify under this section.
What is Uninsured Motorist Coverage?
The requirement for uninsured motorist coverage also appears in Section 19-509. In addition to all other required coverage under Maryland law, insurance carriers must include damage coverage for accidents with uninsured motor vehicles. Precisely, uninsured motorist coverage must provide for:
Physical Harm — The insured driver is entitled to recover for physical harm sustained in an accident with an uninsured motor vehicle; and
Wrongful Death — The surviving family members are entitled to recover for the death of the insured driver in an accident with an uninsured motor vehicle.
Additionally, uninsured motorist coverage under Section 19-509 must:
Equal the coverage requirements under Title 14 of the Maryland Transportation Code;
Provide necessary coverage for qualified persons under Title 20 of the Maryland Insurance Code; and
Remain within the coverage limits of the insurance policy in question.
That being said, certain vehicles are exempt from uninsured motorist coverage requirements. Specifically, it is not necessary to obtain uninsured motorist coverage for the following types of vehicles:
Vehicles that are not allowed on state highways or roadways;
Vehicles that are exempt from registration under the Maryland Transportation Code; and
Private passenger vehicles with enhanced underinsured motorist coverage.
What is the Purpose of Uninsured Motorist Coverage?
On a larger level, Maryland recognizes that certain drivers will fail to obtain required automotive insurance coverage under state law. Furthermore, uninsured drivers will end up causing accidents that result in physical harm or death.
Uninsured motorist coverage helps mitigate the potential costs of these accidents. When an insured driver gets into an accident with an uninsured motor vehicle, they can recover under their existing automotive liability policy.
Do You Need Legal Help?
If you need legal help with uninsured motorists or other car or truck accidents in Maryland, it can be extremely useful to reach out to an established Baltimore personal injury lawyer. The attorneys at Iamele & Iamele, LLP in Baltimore, Maryland, feature demonstrated aptitudes in the field of personal injury, including uninsured motorists and other car or truck accidents. If you need legal help, contact us today for a free initial consultation.
https://www.iamelelawfirmbaltimore.com/visitor-classification-in-maryland-premises-liability-cases/