Legal Representation And Strengthening A DUI Defense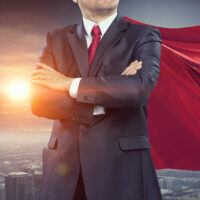 Being pulled over for drunk driving can lead to worry, stress, and confusion. If you are facing a Maryland DUI charge you may be stressed about the impact the arrest could have on your reputation and be worried if your driving privileges will be taken away. And for individuals who rely on their ability to drive in order to earn an income, it can be confusing to think about next steps. The reality is every driving under the influence case needs to be individually reviewed in order to determine the strongest path forward.
Talk to an experienced Baltimore DUI lawyer about how to strengthen your DUI defense. Behaving respectfully and carefully navigating the Maryland criminal justice system could connect you with an outcome you are comfortable accepting.
Should I Go Through an Alcohol Treatment Program?
After a DUI arrest, going through a Maryland treatment program could be beneficial, particularly if you are a repeat offender. First-time offenders are sometimes in a position to simply avoid beverages with alcohol to illustrate they are not a habitual alcohol user. But if you were arrested for a DUI in the past, a subsequent arrest has set an established pattern and a treatment program could establish that you are taking the charges seriously.
Of course, a treatment plan is helpful beyond criminal justice concerns. If you are coping with addiction issues, an alcohol or substance abuse treatment program could improve a lot of different areas of your life.
Was My Drunk Driving Arrest Was Legal?
Guidance on your personal behavior, such as if a treatment program will help your case or not, is only one way working with an attorney can straighten your defense. Additionally, a lawyer can review all the details of your arrest and determine if there is a path to having charges dismissed completely. For instance, sometimes legal protocols are not followed by law enforcement during a traffic stop. If evidence was not collected legally, the proof law enforcement is holding may not be admissible, releasing the charges against you.
What About Pursuing a Lesser Charge?
Talk about the possibility of a dismissal or charge reduction with an experienced Baltimore DUI lawyer. Reduced consequences could be in reach if you were facing a lesser charge, such as reckless driving, rather than the drunk driving charges. But before you agree to any terms, be sure you have a legal professional walking you through the advantages and disadvantages of each choice.
Were you arrested for driving drunk in Maryland? Share the details of your arrest with an experienced attorney. There could be ways to strengthen your defense that you hadn't considered. Whether you are a first-time offender or a repeat offender, a skilled Maryland attorney can help you with Baltimore-Washington Metropolitan area charges. Have your case assessed and analyzed, contact the legal team at Iamele & Iamele, LLP. A successful resolution could be in reach, schedule your free initial consultation today. Getting started early could boost your options. Contact us to book your appointment.