Justice For Maryland Crimes And Downward Departures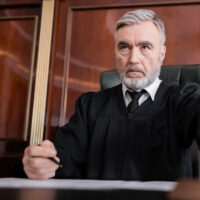 When a judge is sentencing a person for a crime, it should be done as an act of achieving justice. Sometimes, a person is facing a criminal consequence that is far harsher than the crime committed would warrant. In these situations, a Maryland judge may pursue a downward departure, a way for them to not impose a sentence that would be unjust.
Downward departures aren't always an option, but there are times when a defense lawyer can use their expertise to illustrate to a judge why the circumstances warrant a sentencing departure. If you or someone you love is facing criminal changes in Maryland, connect with a Baltimore criminal lawyer. Once a skilled lawyer assesses the facts, they can steer you toward the best defense approach given the unique facts of your case.
Will a Downward Departure Be Possible for Me?
Not every case is suitable for a downward departure. That said, if any of the following apply to your situation, a downward departure may be part of the conversation you have with your criminal defense attorney.
Victim provoked or was involved in the crime.
Person charged is young.
The defendant did not understand or realize their participation in a crime.
There were restitution payments made to alleviate the impact of the crime.
Defendant willingly participated in a treatment program.
Individual charged open to plea deal.
Remorse is exhibited.
Every situation is unique, the examples above are not a complete list of situations that could lead to judge agreeing to a downward departure. Essentially, a downward departure motion is most successful when it is clear the defendant is facing a sentence that is far harsher than the facts, evidence, and situation would reasonably call for.
Who Should I Talk to After an Arrest?
Being charged for a crime is stressful and scary, but there are legal professionals who can help you build a defense, pursue a dismissal, or make a motion for a downward departure. You could be facing life-changing penalties, but a Baltimore criminal lawyer can assess the facts of your case and work to shield you from the worst scenario outcomes.
To begin the process, an attorney will carefully listen to your side of the story and assess the evidence that has been gathered. Then, resolutions can be discussed. There may be more paths you considered, but you need a professional with a background in criminal defense to fully explore your options.
Do you want to talk through defense options and learn more about downward departures? After an arrest for a crime in Baltimore or the DC area, large fines and long prison sentences are possible. Talking through what penalties you could be facing and how to protect your future and your freedom with a legal professional is advised. When you are ready to begin an attorney-client relationship, contact Iamele & Iamele, LLP.  Because our legal team has extensive experience, we can provide you with defense strategy options, whether you are facing a minor or serious charge. Contact us today for a confidential, no-cost consultation.