It May Help To Let An Adjuster Know You've Hired An Attorney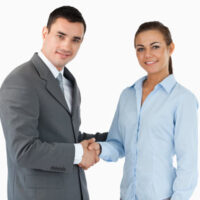 After an accident, your phone may ring only to have you pick up and have an insurance claims adjuster on the line. Some accident victims are startled when an adjuster reaches out because they are so busy assessing their own health and property damage. They may feel unready to begin the process of an insurance negotiation.
If you were surprised by a post-accident insurance call, know you have options to help you strengthen your claim. Before you talk to an insurance claims adjuster, be sure you have the information and facts you need to share. When feeling overwhelmed or if you are worried the insurance company will attempt to blame you for the crash, connect with a Baltimore car accident lawyer.
Keep Detailed Records for Your Own Documentation
Police officers will file reports after a Baltimore accident and details of the event will be logged into insurance records as well. But you will also want to keep records of your own to protect yourself. This means taking pictures at the accident site and taking notes along the way so your interests are protected.
For example, when you talk to a representative from an insurance company, ask them for their name and contact number. You or your lawyer may need to contact them in the future, do not assume the same person will be handling the case throughout the process. The company may have staffing changes or shift a case from one employee to another.
Another step you could take to protect yourself is to get an estimate of vehicle repair costs. This number will have to come from a professional auto body shop. Estimates from individuals who are not licensed, such as someone who lives on your block and repairs cars as a hobby, will not help to strengthen your claim.
Insurance Company Could Behave Differently Once They Know You Have a Lawyer
Working with a Baltimore car accident lawyer can help you in a variety of ways. Their background in car accident claims is a huge benefit. And when an insurance company learns you have hired a lawyer, results may be achieved faster. Insurance claims adjusters know attorneys have skills and experience, you may be taken more seriously with a lawyer on your side.
So, if you have been contacted by an insurance claims adjuster and been offered a low amount, do not agree to the terms if they are not beneficial for you. Instead, talk to a legal professional and explore your options.
Are you confused on what to do next after you received a call from an insurance claims adjuster following a car accident? Do not sign a settlement agreement until you understand all of your damage. You need an attorney working for you. Contact the legal team at Iamele & Iamele, LLP to understand your claim options. Our attorneys successfully secure compensation for individuals coping with injuries and expenses in the Baltimore-Washington Metropolitan area. Contact us today for a free initial consultation.