Is The Smell Of Marijuana Enough For A Search?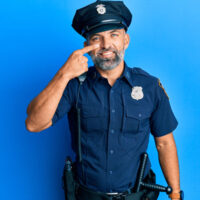 Some marijuana laws vary from state to state. In the state of Maryland, if a person is in possession of marijuana, but they have possession of less than 10 grams, it is a civil infraction not a criminal offense. A fine will typically be issued. An amount larger than 10 grams could lead to an arrest.
It is also important to note that in addition to possession of less than 10 grams, you should not be arrested for paraphernalia possession. Marijuana paraphernalia, including rolling papers and water pipes known as bongs, is not enough to lead to a search or charge. If you feel you or someone you care about was wrongly arrested, connect with a Baltimore criminal lawyer.
Reasonable Suspicion and Smell
For a person to be searched by law enforcement, the police officers must have reasonable suspicion. If you are wondering if the smell of marijuana is a valid form of reasonable suspicion, the answer is no. Odor alone is not enough to qualify a search. A warrant would be needed.
It is important to note that marijuana has its own set of laws and rules, and they have been shifting in recent years. Marijuana is legal in Maryland, but only for medical use. Using the drug recreationally is still illegal. Yet nearby states have moved to legalize cannabis.
What to Do After an Arrest
If you have been arrested or investigated and are unsure of your rights, it is essential you connect with an experienced criminal lawyer as soon as possible. There could be a path to clearing your name quickly if the arrest was performed illegally.
While the justice system is in place to protect individuals who are charged by giving them a chance to protect themselves from conviction when they are not guilty, there have been times miscarriages of justice. The criminal process can be complex, you need someone on your side to protect your constitutional rights.
With talent, skill, and experience, a Baltimore criminal lawyer can help you and your family strategize a path forward following an arrest. It may be possible to secure a reduced charge or sentence, for example.
Some of the actions a lawyer could take include deposing witnesses, looking over and assessing all the evidence, and filing motions. It may even be possible for your attorney to negotiate a plea agreement that would help to alleviate penalties.
You may be assigned a court appointed attorney, choosing to hire a private lawyer could lead to better results. Court appointed lawyers often have heavy workloads and work on a range of cases. Choosing a specialist means you have a seasoned professional completely on your side.
Were you apprehended because a law officer smelled a marijuana odor? You need a Maryland criminal lawyer on your side. Our seasoned legal team has the skills and experience to defend you against criminal charges in the Baltimore-Washington Metropolitan area. Contact the legal team at Iamele & Iamele, LLP to understand your options. Contact us today for a free initial consultation.