Is It Ethical To File A Baltimore Injury Claim?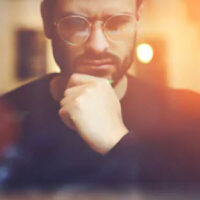 If you have never filed a personal injury claim before, you may be wondering what the ethical thing to do is if you were hurt in a car accident or a slip and fall event. If others were also injured, you may worry that you will be adding more stress to their life if you were to file a claim.
In reality, personal injury claims are settled through negotiations with insurance companies, not individuals, and filing a claim is often the most ethical thing you can do. After all, it holds responsible parties accountable, ensures you will have the resources required to access the medical care you need, and holds large insurance companies to their word. Bring your questions to the attention of a Baltimore personal injury lawyer, an experienced attorney will share with you how filing a claim could help you and your family.
Filing a Claim Could Be In Everyone's Best Interests
Bringing attention to an accident risk can lead to you securing compensation and could result in the danger being repaired or a risky behavior being ceased. Because of this, you could be saving others from harm when you move forward with a claim.
It is also possible the injury you sustained would benefit from long-term care, such as weekly physical therapy appointments for months or years. This type of care costs money, and you may not be able to access it without a damage recovery award. Or, if you pay for it out of pocket and put it on a credit card because you don't have enough funds in your bank account, you could be facing debts for medical care for years to come.
Insurance Companies Need to Provide Support
When people are shopping for insurance, many insurance companies highlight how much they provide for individuals in need of support. But then, when an accident injury is sustained, the same companies work to deny or reduce a claim. It is ethical to hold insurance companies to their word. If the evidence shows you have a right to compensation, they need to make good on the terms of the policy.
Instead of mulling over if filing a Maryland claim is ethical or not, connect with a Baltimore personal injury lawyer to learn about paths forward. Wondering if something is a good choice without knowing the facts isn't helpful in making a decision. When you reach out to an attorney, you can have all of your questions and concerns addressed right away, by an expert.
Have you been considering filing a personal injury claim but are worried about it being the ethical thing to do or not? Talk to the skilled attorneys at Iamele & Iamele, LLP to learn about what outcomes could be possible. When you retain a lawyer, they will guide you through the damage recovery process whether the accident resulted in major property damage and severe injuries or was a fender bender resulting in minor injuries. Contact us to get the process started, schedule your free initial appointment today.