Is An Assault Charge The Same As A Domestic Violence Charge?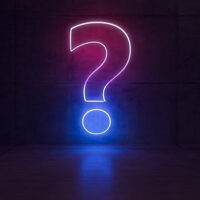 While assault can be a component of a domestic violence arrest, an assault charge is different from a domestic violence charge. Specifically, a domestic violence case is when the people involved in the altercation have relationships, often familial or romantic. When an assault takes place and the individuals involved live in the same home, it is a domestic violence case. This is true if the people are a parent and a child or a husband and wife.
There are prosecutors who specialize in domestic violence cases. The penalties and consequences for a criminal conviction can drastically alter the course of a person's life. If you need to build a defense for yourself or you want to press charges against another person, discuss the particulars of your situation with a Baltimore crime victim lawyer.
Assault Cases and Domestic Violence Defense Strategies
When the individuals involved do not have a relationship and a fight occurs, an assault charge could follow. For example, if you are in a bar and are in a fight with a stranger, you or the other party could be charged with assault and the case would be prosecuted by the office of the state attorney.
Cases of domestic violence are different. This is true for a range of reasons. For one, it is common for individuals who originally called the police to later want to rescind the charges, because after the emotional temperature in the household cools individuals may attempt to mend relationships. But there are domestic violence prosecutors who want to be sure the issue is truly resolved, so the justice system isn't being abused and the individual who initially called the police is not hurt again.
Consequences of Domestic Violence Convictions
A range of penalties are possible when there is a domestic violence conviction. Consequences will depend on the severity of the crime. Felonies carry heavy penalties, up to 25 years imprisonment, and could occur if someone is threatened with serious harm or death.
Misdemeanor penalties have lighter sentences, but a convicted individual could still be facing incarceration of up to 10 years. If you have been arrested, a Baltimore crime victim lawyer can look over the specifics of your arrest and share with you possible defenses. Strategies will differ depending on if the case was a misdemeanor or a felony. Additionally, evidence will have to be analyzed and there could be a path to investigating your case to achieve better outcomes or even have charges dismissed.
Are you ready to connect with an attorney? Criminal arrests can lead to severe consequences, you need a legal professional working on your case as soon as possible. This is true if you are a first-time offender or have a history of convictions. After a Maryland arrest in the Baltimore-Washington Metropolitan area, a skilled attorney can inform you of your options. To learn more, contact the legal team at Iamele & Iamele, LLP and share your story. Schedule your free initial consultation today. Contact us to book your initial appointment.