Is A Court Verdict Better Than A Settlement Agreement?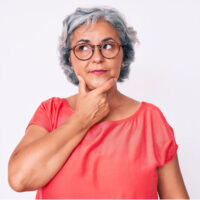 Court is the right avenue for some who have been injured in a car accident or slip and fall event, but most personal injury claims are resolved through a settlement agreement. One resolution is not more successful than the other because the objective is simply to secure a full and fair compensation package. Sometimes, the time, energy, and money that is saved through accepting a settlement makes it more attractive than taking the dispute to court.
One of the benefits of working with a Baltimore personal injury lawyer is that you will understand the worth of your personal injury claim. From there, you and your attorney can determine when it is best to accept a settlement offer and when it makes sense to take the issue to court.
Personal Injury Settlements Are Faster and Less Expensive
A settlement agreement is a legally-binding contract. Drawn up by lawyers, a settlement agreement will include a variety of details, including the following:
Names of people and parties involved
The event and reason for the contract
A financial figure that one party agrees to pay the other
How payment will be settled, including a payment plan if necessary
A mutual release, stating the issue is settled and there will be no additional claims
Every accident, injury, and situation has unique elements and why parties agree to a settlement will depend. But often individuals opt to settle because it is less costly and quicker. It is cheaper because there are no court fees and attorney expenses are lower. And because the process is faster, a family can reduce the stress in their household of waiting for a financial compensation package. When a settlement agreement is fair, they can pay off the accident bills and move toward their future.
There Are Personal Injury Laws to Help You Move Forward
Injuries are possible when you are in a car crash, a boat accident, or when you slip and fall on a business property. And accidents can lead to medical fees, income loss, and emotional pain and suffering.
When you ask a Baltimore personal injury lawyer if a settlement is possible or if a higher amount is likely should you go to court, they will employ their experience and talent to answer you clearly and honestly. It is best to connect with an attorney as soon as possible. Then, they can help you sidestep any costly mistakes. For example, talking to an insurance adjuster about your desire to go to court could lead them to push you to say things that could damage your claim. There are laws to protect you, contact a skilled attorney to learn more.
Did a Maryland insurance worker reach out to you with an offer but you suspect you could receive more if you were to go to trial? To move toward a compensation package, talk to a legal professional. Contact the legal team at Iamele & Iamele, LLP to understand your personal injury claim options. Our attorneys successfully secure compensation for individuals coping with injuries and large healthcare expenses in the Baltimore-Washington Metropolitan area. Contact us today for a free initial consultation.