Industries With High Workers' Compensation Claim Rates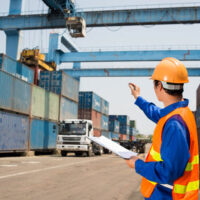 It is impossible to determine exactly when a workers' comp claim will need to be filed and in which professional field it will originate. But, there are a handful of industries that have a higher claim rate than others. While technology and innovation has helped create more safety features for employees, there are still dangerous situations that lead to injuries at work.
Working in certain fields increases your risk of needing to file a workers' compensation claim at some point in your professional career. If you sustained a workplace injury while working in Maryland or the DC area, connect with a Baltimore workers' compensation lawyer to ensure you receive the compensation you and your family need to protect your financial future.
A Range of Fields Experience Work Injuries
Workplaces that often file workers' comp claims:
Factories
Warehouses
Construction Sites
Healthcare facilities
Trucking and transportation
Both factories and warehouses are industrial environments, which can include working with machinery. When there are equipment failures, injuries can follow. Similarly, if the employee is not trained properly on how to work with heavy machinery, harm is possible.
Additionally, construction sites can be incredibly dangerous. There are many risks that can lead to injury, including heavy objects falling from high heights and equipment malfunctions. Individuals have sustained head injuries, broken bones, electrical injuries, and loss of sensory ability, such as the loss of sight or hearing.
And while healthcare workers and truck drivers are serving the community with care and the deliveries individuals need to thrive, there are occupational risks. At-home providers and other healthcare workers are often working under stressful conditions with changing conditions which can result in injuries. Commercial transportation professionals are often subject to long hours and dynamic work environments that can be harmful as well.
Determining If Your Workplace Injury Is Covered
In order to have your Baltimore workplace injury covered by workers' compensation insurance, it has to fall within the definition supplied by the Maryland Workers' Compensation Act. The act states an injury eligible for compensation must be an accident that occurred in the course of employment.
Talk to  a Baltimore workers' compensation lawyer to determine if your injury is eligible. If it does, a claim can be filed with the correct governing body, the compensation commission. There are specific guidelines that need to be followed, an attorney can advocate for you and your needs each step of the way. There can be complexities, and some industries need to file claims in a different way. For example, firefighters and law enforcement officers have a workers' claim process that differs from that of a factory worker.
Do you need a lawyer advocating for you following a Baltimore work injury? Contact the attorneys at Iamele & Iamele, LLP to understand what level of workers' compensation could be possible. We work to recover financial damages for our clients and will provide you with different options so you can choose the best path forward.. Contact us today for a free consultation. You have rights as an employee, workers' compensation benefits are in place to help you when you need them.