Identifying Medical Malpractice Red Flags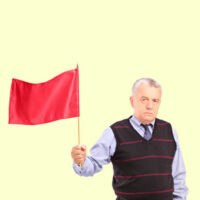 A serious and alarming issue, medical malpractice can have devastating consequences for patients, and some may be victims but never know they have a right to pursue justice. It is essential to be vigilant in identifying potential harm sustained due to negligent medical care, because then you have an opportunity to hold the responsible parties accountable.
If you believe the treatment you received in a Maryland healthcare facility carries key indicators of medical malpractice, connect with a Baltimore personal injury lawyer. Because they have years of malpractice experience, attorneys recognize when a patient's rights have been violated, and they know how to take appropriate legal action on their behalf.
Errors and Delayed Diagnosis
Surgical errors can lead to a medical malpractice claim. Mistakes made during surgery can cause an array of health problems, some that lead to severe complications and permanent injuries. Examples of surgical errors include when a medical professional performs the wrong procedure, an operation is done on the wrong body part, or there are surgical instruments left inside the patient's body.
And there are other errors that happen in healthcare facilities beyond those that occur in operating theaters. For instance, drug errors are alarmingly common and can have serious consequences for patients. When the wrong medication is prescribed, the wrong dose is administered, or there is a failure to consider a patient's allergies and potential drug interactions, existing medical conditions can worsen. Drug errors can create life-threatening situations.
Additionally, when a healthcare professional fails to correctly identify a patient's condition or provides a delayed diagnosis, the patient may miss critical treatment opportunities. Misdiagnosis or delayed diagnosis are also indicators of the need to pursue a medical malpractice claim; it is well-known that timely and accurate diagnosis is vital for a person to achieve proper and effective medical care.
Consent Rules and Not Monitoring Medical History
A fundamental principle of medical practice is informed consent, this is essential as patients have the right to be fully informed about the risks, benefits, and alternatives of a medical procedure. They must give their consent before a treatment is administered, and failure to obtain informed consent can result in medical malpractice claims.
And when you connect with a healthcare team, you typically give them access to your health history. If a doctor or medical facility completely disregards your medical history you may be subjected to inappropriate treatments, adverse reactions, or exacerbation of medical conditions.
Bring all of your Maryland medical malpractice questions to a Baltimore personal injury lawyer who has experience with healthcare claims. Once familiar with the details of your situation, your attorney will be able to recognize indicators of medical malpractice and advocate for you if there is proof you have suffered harm due to negligent medical care.
What medical malpractice red flags are concerning you? Surgical errors, medication mistakes, misdiagnosis, lack of informed consent, failure to monitor, disregard of medical history, lack of communication, and premature discharge all warrant further investigation. Connect with the legal team at Iamele & Iamele, LLP to discuss next steps. Contact us to schedule a no-cost consultation.