How Your Maryland Medical Malpractice Attorney Will Investigate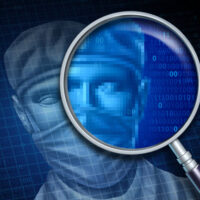 After harm due to medical malpractice, hiring an attorney is a way to shield yourself from settlement offers that are too low and claim denials. When it can be proven that a healthcare professional or medical facility in Maryland failed to provide the appropriate standard of care, compensation is possible.
A skilled Baltimore medical malpractice lawyer knows how to investigate your case and collect the documentation required to achieve the financial recovery you need to cope with medical expenses incurred due to another's negligence.
Analyzing Records and Interviewing Witnesses
If you are injured due to a misdiagnosis, prescription error, or surgical mistake, a medical malpractice claim could be the avenue to collecting the damage recovery you need to pay for your healthcare costs. Your attorney will investigate your claim in a range of ways.
Review medical records. Looking over hospital charts, medical reports, and lab findings will give your attorney opportunities to bring malpractice evidence to light.
Talk to witnesses. Through discussions with healthcare teams and members of your family, a lawyer can compile a timeline of when you received a diagnosis, how you responded to treatment advice, and what the results of the medical care you received.
Connect with medical experts. When areas of dispute are discovered, your attorney will bring those pieces of evidence to the attention of experts who are able to outline whether the standard of care that a healthcare team is required to follow was breached.
Understating applicable laws and relevant regulations. Beaucase skilled lawyers work with state and federal laws all of the time, they have a full understanding of how rules and laws can support your need for recovery and what legal requirements need to be followed to achieve an optimal outcome.
Once your attorney has reviewed all of the information, they will determine a strong path to a maximum settlement. Often, when solid evidence has been gathered, a settlement is possible through a negotiation process. But if an insurance claims adjuster is resisting paying the amount you need to be made whole again, further legal action can be explored.
Act Quickly to Adhere to Deadlines
The statute of limitations on medical malpractice cases in the state of Maryland is three years from the day of the injury. Because investigations and negotiations can take time, consulting with a seasoned Baltimore personal injury lawyer as soon as possible is advised. Medical evidence is particularly important, and communicating with healthcare facilities and exports can take time. Once you have hired an attorney, they can work to protect your rights, see to every detail necessary to strengthen your claim, and meet all deadlines.
Is an injury you are healing from the result of medical malpractice? To learn what is possible for you, either through settlement negotiations or going to trial, talk to a Baltimore and DC injury lawyer who has provided favorable outcomes to other individuals who were victims of medical malpractice. The legal team at Iamele & Iamele, LLP is available to help. Contact us to book your no-cost consultation.