How Long Until My Car Accident Claim Is Settled?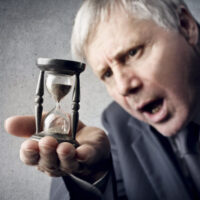 If you have been involved in a car crash in Maryland, you are likely wondering how long it will take to settle your accident claim. The reality is that there are many factors to assess.
Discuss your case with an experienced Baltimore personal injury lawyer. A skilled legal professional can share with you scenarios in which claims are settled quickly, discuss reasons why a claim might take longer than anticipated, and inform you of the worth of your claim.
Settling Claims Quickly and Delaying Factors
The timeline for a Maryland car accident injury claim settlement varies significantly based on the circumstances surrounding the crash. Sometimes car accident injury claims are able to be settled quickly when liability is clear and there is evidence to support the injured party's claim. For instance, if there is a driver who admits fault, or if there are witnesses or video footage that confirms liability, the claims process can often be expedited without delay.
Additionally, when injuries sustained are minor in nature and the medical treatment is straightforward, an insurance company may be more inclined to reach a settlement promptly.
Of course, there are situations that delay a resolution, some factors that extend car accident recovery timelines include the following:
Investigation process is extensive. When accident liability is disputed or unclear, insurance companies could pursue a more thorough investigation. The claims process is prolonged when an insurance adjuster needs time to review police reports, obtain witness statements, and analyze accident reports.
Injuries are major or life-altering. Claims become more complicated when injuries are severe as it takes more time to assess the full extent of the damages. For example, it will likely take time to comb over all of the medical evaluations, specialist reports, and determine the long-term impact of the injuries. This period of analysis is necessary before a settlement amount can be determined.
Negotiation process. There are also situations where the negotiation process between attorneys, insurance adjusters, and other parties involved takes time. Legal professionals may need to gather documentation to push back on a low offer, for instance.
Navigating the car accident injury claims process, including making a decision on how to respond to delaying factors, can be stressful. Many find the process overwhelming as they have to concurrently cope with their car crash injuries and the associated recovery plan.
Connect with Legal Expertise
A Baltimore personal injury lawyer who specializes in car accident injury claims can guide you through the claims process as they understand the intricacies of Maryland law, the insurance industry, and your rights.
Is the timeline for when you will receive a monetary settlement confusing? Not all car accident injury claim settlements in Maryland are the same. Have the details of your case reviewed by an attorney to determine if your claim can be resolved quickly or if the process will take longer due to delaying factors. Protect your rights, partner with the experts at Iamele & Iamele, LLP. Our attorneys will advocate for your rights and work towards obtaining a favorable outcome. Contact us to book your fee-free appointment.