How Does Maryland Premises Liability Address Slip and Falls?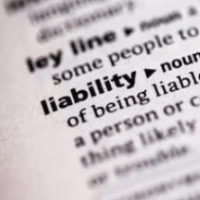 Whenever someone slips and falls on another person's property, a premises liability lawsuit is likely to follow. Rooted in negligence, this type of legal action allows a visitor to recover compensation from the property owner. Though the visitor must sustain an actual injury to mount a successful slip-and-fall lawsuit.
Legal Background for Slip and Falls
A slip-and-fall accident generally falls into the category of premises liability. A branch of personal injury law, premises liability establishes specific legal duties property owners and renters. In general terms, property owners are required to maintain their premises in a safe condition and warn visitors of dangerous conditions. If a property owner fails to do so, there is a risk of legal liability.
In the case of slip and falls, the accident often occurs due to improper maintenance. For example, consider a grocery store that is open to the public. If a jar of milk or other liquids spills on the floor, the store employees must clean up the issue as quickly as possible. At the very least, the grocery store is responsible for providing an adequate warning.
The clock starts for this grocery store as soon as the dangerous condition materializes. The store has a legal duty to take action quickly. Otherwise, a customer could slip and fall due to the slick floor. And if a customer does fall and sustain injury, the store could be on the hook for legal damages under the doctrine of premises liability.
Legal Damages for Slip and Falls
As with other types of personal injury matters, any person injured in a slip-and-fall accident can pursue damages in court. Under Maryland law, there are normally two types of damages in a slip-and-fall lawsuit — Economic Damages and Non-Economic Damages.
Economic damages represent the quantifiable costs that the victim experiences as a result of the slip-and-fall accident. For example, the victim might need medical treatment or even an extended hospital stay to recover from the injury. And the injury might cause the victim to miss work and incur lost wages.
In either case, the victim can pursue economic damages to make up for quantifiable costs tied to the accident. Maryland does not impose a limit on the amount of economic damages available to an injured victim.
Non-economic damages embody costs that are much harder to quantify. Pain and suffering, lack of parental support, and loss of companionship are examples of non-economic damages. Due to the personal and subjective nature of these costs, the quantifying process is particularly difficult.
In that context, Maryland law mandates certain limits — referred to as caps — on the non-economic damages available in personal injury lawsuits. Although this damages cap increases annually, it exists to control the amount of compensation available for subjective costs.
Do You Need Legal Help?
If you need legal help with a slip-and-fall lawsuit in Maryland, it can be vastly practical to consult with an experienced personal injury attorney. The Baltimore personal injury attorneys at Iamele & Iamele, LLP have represented numerous clients in the pursuit of damages for slip-and-fall accidents. If you need legal help, contact us today for a free initial consultation.
https://www.iamelelawfirmbaltimore.com/maryland-woman-charged-with-vehicular-homicide-after-fatal-car-accident/