Holding Police Officers Accountable For Misconduct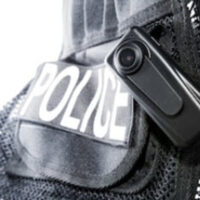 Police misconduct is a serious issue, and law enforcement misconduct has far-reaching consequences for both the victim themselves and their communities. Holding police officers accountable is an important part of the recovery process, and in Maryland, victims of police misconduct have several legal options.
Some paths forward include documenting a complaint with the police department, filing a lawsuit, or pursuing criminal charges. To explore what is possible for you and how to ensure your legal rights are protected, schedule a conversation with a Baltimore police misconduct lawyer.
Accountability Complaints and Lawsuits
One option available to police misconduct victims is to file a complaint with the police department. It is the duty of the police department to investigate misconduct complaints, and if a complaint is found to be true, law enforcement officers can face disciplinary action. The form of disciplinary action is not always the same, it varies from case to case. In some situations, a police officer will receive a verbal warning. If the misconduct was particularly egregious, officers may experience employment termination.
But there are situations in which a person chooses not to file a police grievance or they file a complaint with the police department and the officer is not held accountable or the discipline they receive is not in line with the severity of the misconduct. In these cases, filing a lawsuit could be the next step to justice.
Seeking compensation for damages suffered as a result of the misconduct, such as medical bills, lost wages, and pain and suffering, is possible through a lawsuit. In addition, a lawsuit can serve as a way to hold the police department responsible and to prompt changes in police practices. It is important to consult with a Baltimore lawyer to ensure that the lawsuit is filed within the applicable statute of limitations and that all legal requirements are met.
Cases Involving Criminal Charges
In cases where the police misconduct involves a criminal act, victims can press criminal charges. Charges of assault, battery, false imprisonment, or other criminal offenses can be explored. Pursuing criminal charges can be a long and complicated process, but it can result in the officer being held accountable and facing criminal penalties, such as fines, probation, or imprisonment.
Regardless of which legal option you believe will be the appropriate course of action for you and your family, it is essential you talk to a Baltimore police misconduct lawyer. Legal counsel can help you understand your legal rights, navigate the legal system, and ensure that your case is handled properly at each step to achieving justice.
Is it time for you to hold a police officer accountable for misconduct? By holding police officers accountable for their actions, we can work towards a more just and equitable society. It is important for victims to consult with a Baltimore lawyer to ensure that their legal rights are protected and to receive guidance and support throughout the legal process. The legal team at Iamele & Iamele, LLP are available to help. Reach out and schedule your fee-free, confidential consultation.