Holding Hotels Accountable For Guest Safety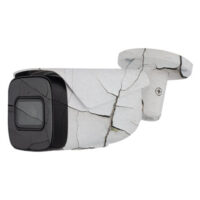 Often advertised as homes away from home, people book hotel rooms with the assumption that they will be staying in a safe and comfortable environment. While this is experienced by many who need a short term place to stay, there are also unfortunate incidents of crimes, assaults, and thefts that occur on hotel properties. Some of these cases are a directed result of a hotel having inadequate security measures in place, putting guests at risk.
Whether you have the grounds to file a negligent security claim against a Maryland hotel will depend on how your injury was sustained and if the harm could have been prevented by the establishment. Talk to an experienced Baltimore personal injury lawyer about how you can seek justice and secure compensation.
Factors Affecting Negligent Security Claims
A legal theory, negligent security means you can hold property owners responsible for harm suffered if there were inadequate security measures. It is impossible for any establishment to guarantee complete safety, but hotels and other businesses have a duty to provide reasonable protections to shield their guests from foreseeable harm.
Factors that will be reviewed should you decide to move forward with a negligent security claim against a hotel in the Baltimore area include the following.
If there is a history of crime in the area. The location and criminal incident history in the area of the business can impact the foreseeability of potential harm to guests. For instance, if you were staying at a hotel in a high-crime area, it could be argued there was a clear need for enhanced security measures.
Lighting, security cameras, and appropriate staffing. Safeguards need to be in place on hotel premises, such as security cameras, trained security personnel, adequate lighting in common areas and parking lots, and functional locks on doors and windows.
Appropriate analysis of guests. It is the responsibility of the hotel to shift their security to manage the guests they are expecting. So, if the establishment is hosting a large event or concert, pursuing heightened security measures is expected so potential incidents can be prevented.
The hotel's response to past events. A negligent security claim will be strengthened by proof that the hotel failed to address previous security breaches.
Proving negligent security involves establishing that the hotel breached its duty of care to its guests, that the inadequate security measures were a direct cause of the guest's injuries, and that the guest suffered actual harm as a result of the breach.
Compensation for Hotel-Related Incidents
If you have suffered physical, emotional, and financial consequences due to a hotel injury, know that hotels have a responsibility to ensure the safety of their guests, including providing adequate security measures. Consult with an experienced Baltimore personal injury lawyer to discuss how to navigate the recovery process.
Were you injured while staying in a Baltimore hotel? Talk to the legal team at Iamele & Iamele, LLP. Holding negligent hotels accountable protects your rights and encourages establishments to prioritize the safety and well-being of others. Contact us to schedule a no-cost consultation.