General Assembly Ponders Changes to Maryland Medical Malpractice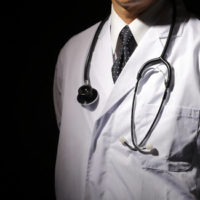 The General Assembly of Maryland is considering legislation that would adjust state laws concerning medical malpractice, as reported by The Baltimore Sun.
The proposed legislation would enable doctors to admit to and apologize for mistakes immediately, without worrying about their statements resurfacing in a medical malpractice lawsuit. The hope is that doctors and hospitals can avoid lawsuits and drive effective dispute resolution by admitting to errors immediately and working directly with the patient.
To illustrate this concept, we will explore a botched surgery that occurred in Baltimore in 2013. After medical equipment malfunctioned and pierced his spine, a retired police officer became paralyzed. But instead of preparing for a lawsuit and evading responsibility, the hospital apologized immediately. Then the hospital offered to pay for the retired police officer's medical expenses and long-term care.
While the case above illustrates an effective means of dispute resolution, countless medical malpractice cases go to trial each year. With so much on the line for doctors and patients, it is important to have a firm grasp on the laws concerning medical malpractice.
What is the Definition for Medical Malpractice? 
In basic terms, medical malpractice occurs when a doctor or other medical professional makes a mistake and that mistake harms a patient. It is important to note that not all mistakes count as medical malpractice. After all, medical professionals are susceptible to human error, just like everyone else. But if the medical professional acts incompetently or in a manner that is inconsistent with the controlling standard  of care – i.e. standard procedure, ethics, etc., – his or her action may qualify as medical malpractice.
Medical malpractice comes in many shapes and sizes, with specific circumstances playing a pivotal role in every case. To gain a better understanding of what constitutes medical malpractice, please find below a few common examples:
Diagnosis Errors – The doctor missed symptoms or signs that a reasonably competent doctor would have noticed.
Treatment Errors – The doctor performed treatment that a reasonably competent doctor would not have performed.
Known Risks – The doctor did not properly warn the patient of known risks associated with a proposed course of treatment.
Do You Have Questions for a Skilled Personal Injury Attorney? 
Whether you are dealing with medical malpractice or other aspects of personal injury law, it can be a challenge to know where to start. There are so many technical details to take into consideration. Knowing how to separate important from trivial can make or break your case. That it is why seeking legal advice from a skilled personal injury attorney is absolutely crucial. Otherwise, you may not put yourself in the best position for a positive outcome.
Based in Baltimore, Maryland, the attorneys at Iamele & Iamele, LLP have dedicated experience handling a wide range of medical malpractice and personal injury matters. If you have legal questions about medical malpractice or personal injury, please feel free to contact us immediately for a free initial consultation. You can also reach Iamele & Iamele, LLP by phone at 410-779-6160, by fax at 410-779-6161 or by completing a simple form online.
Resource:
baltimoresun.com/health/bs-hs-hospital-mistakes-20170224-story.html