Fundamentals Of A Maryland Slip And Fall Claim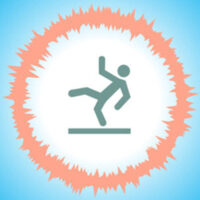 Falls can happen anywhere. People are injured when they slip, trip, and fall in their own homes and when they are out in public. There have, unfortunately, been slip injuries in Maryland grocery stores and trip injuries sustained on public walkways. If the fall injury is due to another's reckless behavior or negligence, monetary compensation could be in reach.
Talk through your accident expenses and how your injury was sustained with a veteran Baltimore personal injury lawyer. A seasoned attorney who has secured recovery packages for other slip and fall injury victims can share recovery possibilities with you. Also, they'll inform you on what steps need to be taken to fortify your slip and fall insurance claim or lawsuit.
Fall Cases and Premise Liability
The reason why personal injury legal action is possible after an individual slips and falls on another person's property or at a business is due to premise liability laws. Language in premises liability law makes it clear that property owners are responsible for maintaining their environment to a reasonably safe standard.
For instance, if a business does not maintain their facility, and there is poor lighting and uneven surfaces, they may be held liable if a customer falls and hurts themselves due to the environment being poorly maintained. And not all slip, trip or fall claims are the result of an injury in a business, claims follow injuries in a wide array of locations.
Swimming pools
Parking lots
Curb edges
Rooftops
Bathrooms
Playgrounds
Determining who is liable for an accident involves assessing the responsibility of the property owners, which could include entities that own the business or landlords, as well as the injured individual and other parties. Because while a property owner is required to alert the public to dangers, if a customer or visitor ignores risk signage and enters a space that is obviously dangerous, they would likely carry a level of fault for their injury. Additionally, if there is a product defect involved, the claim could become one connected to product liability.
An Attorney Will File Your Premise Liability Claim
Do not make assumptions about who is liable in a complex slip, trip, or fall claim. Instead, have a Baltimore personal injury lawyer evaluate your case. A seasoned lawyer can determine the worth of your claim and move forward with compelling evidence, file the claim, and discuss optimal compensation packages with other lawyers and insurance adjusters involved in the dispute.
Has a recent trip, slip, or fall resulted in you experiencing discomfort, pain, and income loss? Having your health assessed is an important step in damage recovery. Next, bring the facts of your injury to the attention of the legal team at Iamele & Iamele, LLP. Working with an attorney who has had successful outcomes in past cases similar to your own can lead to you securing your financial objective. Often an attorney can share a path to damage recovery that individuals would never have considered without legal guidance. Reach out today for a confidential, no-cost consultation.