Financial Restitution After A Maryland Car Crash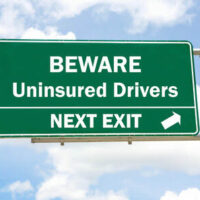 Maryland law requires drivers to have auto insurance. And while most drivers do carry coverage, there are many who don't. Then, after a car accident, they may claim they do not have auto insurance because they forgot to pay a bill or simply had it on their to-do list but never got around to purchasing coverage. If you were involved in a Baltimore collision with an uninsured motorist, there are ways for you to secure a full and fair recovery.
If you were in a collision with an uninsured and underinsured driver, and their recklessness caused you property damage or personal injury harm, there are rules in place to protect you from shouldering all of the accident expenses on your own. For example, it is likely a part of your own auto insurance has uninsured motorist coverage. Talk to a Baltimore personal injury lawyer to understand how much your claim is worth. Then, a legal expert can negotiate for you.
Wage Garnishment and Payment Plans 
Sometimes, your own uninsured motorist coverage does not provide you with a figure that is large enough to make you whole. You are not made whole unless you receive a proper compensation amount.
Proceeding with legal action to seek justice could mean suing the driver who was not insured or did not carry an adequate amount of coverage. Then, if it is determined by the court the uninsured party is liable, you may secure financial relief in one of the following ways.
The wages of the liable driver could be garnished.
A payment plan could be set up to provide you with financial relief.
Assets of a negligent driver could be liquidated.
In some situations, asset liens are a path to financial recovery. In short, a liable party could have their assets frozen until you receive a full and fair recovery package. 
Your Auto Insurance Deductible Could Be Lowered 
In the state of Maryland, there are laws in place surrounding your uninsured motorist coverage. For example, your deductible will need to be lowered by $250 if you were struck by a driver who was uninsured. This is one of the many details that can save you money as you recover from a Maryland car collision. There have been many examples of insurance companies not adjusting the deductible amount appropriately after an accident with an uninsured driver.
A Baltimore personal injury lawyer has the skills and knowledge you need to protect your financial future following a car accident. Financial restitution is possible, whether you are facing high property damage expenses or have medical fees that are not covered by your own personal insurance plans.
Is it time for you to secure damage recovery for accident expenses you have because of a reckless, uninsured motorist? Discuss the details of your collision with a seasoned personal injury attorney. Contact the attorneys at Iamele & Iamele, LLP to learn how much is required to cover your current and future expenses. You have rights and free consultations are available, call 410-779-6160 today.