Feeling Stiff And Sore After A Maryland Car Accident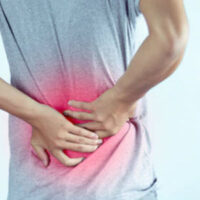 Vehicular collisions are emotional and upsetting. Because of this, you may experience a surge of adrenaline when involved in a wreck. And while it is fortunate to not be severely injured, it is possible that low-grade injuries will not be readily apparent and therefore go untreated. If you did not have your health assessed after an accident and have a treatment plan in place, you could find yourself suffering from soreness and pain days or weeks after the wreck.
Do not delay seeking medical treatment. Pain and soreness should not be dismissed, even when an injury appears to be minor. Talk to a Baltimore car accident lawyer if you were in a crash and now find yourself sore with neck pain, back pain, or tingling limbs, there could be compensation available for your physical therapy expenses and other medical fees.
Neck Pain, Soreness, and Stiffness
Whiplash is a condition commonly connected to car accidents. While it isn't a specific injury, the term whiplash is used to describe a variety of neck, shoulder, and back pain. It is particularly common in rear-end collisions. Soreness should not be ignored, a medical scan could determine the source of the pain. Then, a path to relief can be determined.
Of course, many factors can contribute to a person's ability to heal. If you are young and in good health, your recovery will likely be quicker than it would be if you were older and had pre-existing conditions. Each situation is unique.
Individuals who turn to over-the-counter drugs to reduce pain and soreness could be pushing back important body signals. If you feel pain after a car crash, it is important you have that pain addressed by a medical professional. Health issues can persist and exacerbate when not treated and a seemingly small concern could be an indicator or a larger health issue.
Do Not Wait to Talk to an Experienced Attorney
While there are times when waiting to file a claim until a treatment cycle is completed is appropriate, you should discuss the details of your situation with a Baltimore car accident lawyer. Sometimes, moving forward right away is advisable as it can take time to collect all of the evidence and expert testimony needed to strengthen your personal injury claim or case.
Accepting a settlement offer before talking to a seasoned attorney could mean you are agreeing to an amount that is far too low. A legal professional can help you access a full and fair amount. There could be forms of documentation your lawyer recommends that you hadn't considered, such as keeping a log of your symptoms and pain each day to illustrate your need for damage recovery.
Are you suffering from stiffness and body soreness following a car collision? Is the pain impacting your ability to perform day-to-day tasks? You need an attorney working for you. Contact the legal team at Iamele & Iamele, LLP to understand your claim options. Our attorneys successfully secure compensation for individuals coping with injuries and large healthcare expenses in the Baltimore-Washington Metropolitan area. Contact us today for a free initial consultation.