Federal Trucking Regulations And Maryland Accident Claims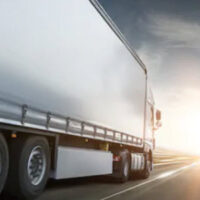 All traffic accidents can lead to a mix of confusion and stress, and crashes involving commercial trucks are no exception. In fact, because of the size of commercial vehicles, injuries can be more severe and there may be multiple insurance companies negotiating settlement terms.
Semis can be difficult to drive, and after a truck accident determining fault can be complicated. The trucking company could be at fault if they did not maintain a safe fleet of vehicles and the operator could be negligent if they behaved improperly. There are regulations in place for trucks, to learn what options are available for you after a Maryland crash, talk to a Baltimore personal injury lawyer.
State Laws and Federal Regulations
While there are Maryland laws in place for vehicles, including commercial trucks, it is also important to recognize that a truck that is crossing over state lines is subject to additional rules. Federal regulations are in place under the Federal Motor Carrier Safety Administration, including training requirements and how licenses are accessed and maintained. Additionally, there could be rules about how many hours an operator can drive a truck without taking a break and how much time off they need between being on duty and off duty.
The trucking company has to follow federal regulations in connection with how driving logs are maintained, preserving those records for the legal amount of time required, and maintaining vehicles through inspections regularly.
Screening for drug use is also common. Truck operators are typically tested when they are hired. Then, they could be screened should an issue arise or be tested randomly to be sure a fleet is driven by safe, sober operators. If an accident occurs, an attorney will work to assess the facts of the situation, including reviewing maintenance logs, driver hours, cargo handling, and drug screenings. 
Different Terms, Similar Vehicles 
Large tractor-trailer vehicles have a range of names. Essentially, a semi-trailer needs a truck cab to move around the state and throughout the country. Sometimes these are referred to as 18 wheelers or semis. But whatever they are called, they need to follow state and federal laws. If they don't, and someone is injured as a result, there are legal pathways to holding the appropriate parties accountable.
Driving defensively around Maryland commercial trucks is advised. Even when they are following laws, there could be an unexpected change in conditions resulting in an accident. And if you are hurt in a crash, have a Baltimore personal injury lawyer connect with the trucking company on your behalf to secure a maximum settlement.
Are you in a situation involving the insurance of a commercial trucking company? You do not have to negotiate with legal professionals, tell them to talk to your attorney. When you hire the experienced legal team at Iamele & Iamele, LLP, you have your own professionals on your side. Our aggressive legal team will work to hold negligent parties accountable and secure the best possible outcome for you and your family. When you are ready to fight for a full settlement offer, schedule your initial consultation. Contact us today to schedule an appointment.