Fatal Car Accident in Maryland Kills FBI Agent and Fire Official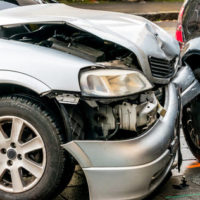 A car accident in Rockville, Maryland, turned into a deadly affair that claimed the lives of an FBI agent and a deputy chief state fire marshal, as reported by WBAL-TV.  Authorities continue to investigate the possibility of certain traffic offenses or even wrongful death.
This accident in question occurred on December 9, 2017, at approximately 10:30 p.m. on Interstate 270 in Montgomery County. At that time the fire marshal was driving his personal vehicle southbound on I-270. The fire marshal noticed a car in distress on the side of the road.
After notifying police about the distressed vehicle, the fire marshal turned on his emergency flashing lights and used his personal vehicle to block access to the crash site. Then the fire marshal assisted the driver of the car, who was an FBI agent.
The FBI agent and fire marshal then waited on the shoulder for the authorities to arrive and assist with the car accident. Before help arrived, however, danger struck.
Another car veered to the left to avoid the blocked-off crash scene. In so doing, the car crossed over into the shoulder and crashed into both the FBI agent and fire marshal. Both the FBI agent and fire marshal were propelled over the median onto the other side of I-270. At that point, a different car struck the fire marshal.
First responders arrived on the scene to find much more carnage than initially anticipated. The FBI agent and fire marshal died as a result of critical injuries sustained during the crash. A driver and two passengers involved were rushed to Shady Grove Hospital for medical treatment.
After prioritizing medical care for injured parties, authorities began their investigation into the car accident. At this time, authorities do not believe that alcohol or intoxication played a role in this horrific accident. All drivers and passengers involved remained with law enforcement, submitted to testing and provided all necessary information.
Regardless of the outcome of the investigation, the Maryland law enforcement community will mourn the loss of both the FBI agent and fire marshal. The FBI agent had already served 11 years with the bureau, working out of the Baltimore field office. The fire marshal had a long and distinguished career as an investigator with the Maryland State Fire Marshal's office. The fire marshal also devoted part of his time to the Rockville Volunteer Fire Department.
Let Us Help You with Your Case
Whether you are dealing with car accidents, wrongful death or traffic offenses, it is imperative to defend your rights and fight for a favorable outcome with the services of an experienced personal injury lawyer. Contact Iamele & Iamele, LLP today for help in Baltimore.
Resource:
wbaltv.com/article/2-off-duty-officers-struck-killed-on-i-270-in-rockville/14396972