Exploring Negligent Security Claims in Maryland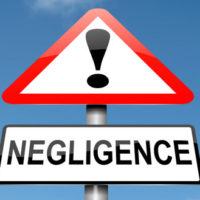 Negligent security is a facet of personal injury law that addresses liability for criminal conduct on commercial properties. Essentially, the law requires commercial property owners to keep their premises in a well-maintained and safe condition. When there is a reasonably foreseeable risk of criminal activity on a commercial property, owners must enact adequate security measures. Otherwise, the commercial property owner may face liability for any harm or injury in court.
What are the Elements of a Negligent Security Claim?
Similar to premises liability, negligent security is a personal injury claim based on negligence. If a commercial property owner fails to take adequate steps to protect customers and other visitors, then a negligent security claim might be appropriate.
In most negligent security cases, the victim must demonstrate that the crime in question was foreseeable. Additionally, the victim must demonstrate that the commercial property owner neglected to:
Mitigate the risk of criminal activity;
Address existing security issues, problems or deficiencies; or
Warn customers and other visitors of a risk of criminal activity.
If a commercial property owner fails to take action when criminal activity was reasonably foreseeable and avoidable, then they may face liability under negligent security.
How Does a Commercial Property Owner Ensure Reasonable Security?
In order to avoid negligent security claims, a commercial property owner must adhere to reasonable security standards. This is easier said than done, as reasonable security for one property does not necessarily translate into reasonable security for a different property. It is a sliding scale that varies greatly based on the individual circumstances of a particular legal situation.
In many cases, liability for negligent security centers on foreseeability. Stated otherwise, the owner must know — or have a reason to know — about a risk of criminal activity on their property. For example, consider a business with an on-premises parking lot. Also imagine that several customers were mugged or robbed in that parking lot. At that point, the commercial property owner must take some kind of action. Otherwise, that owner may face liability for negligent security.
That being said, commercial property owners can take many steps to provide reasonable security. Specifically, the property owner can:
Hire security personnel to patrol the property;
Install security cameras or other monitoring devices on the property;
Illuminate poorly lit areas on the property;
Install locks on all doors and windows on the property;
Erect gates or fences to prevent unauthorized access to the property;
Inspect customers and their belongings before allowing access to the property; or
Review past criminal conduct and implement appropriate countermeasures on the property.
Do You Need Legal Help?
If you have legal questions about negligent security claims in Maryland, it can be acutely helpful to reach out to a skilled personal injury attorney. The attorneys at Iamele & Iamele, LLP in Baltimore, Maryland, have the knowledge and skill needed to pursue a claim of negligent security. If you need legal help, contact us today for a free initial consultation.