Examining the Crime of Extortion in Maryland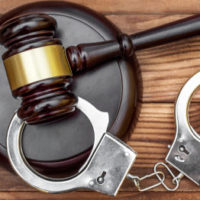 The popular conception of extortion seems fixated on organized crime, with mafia or gang members intimidating everyday people into unlawful deals. If anyone resists, the criminals respond with force or threats of force. Eventually, everyone seems to give in to these criminal demands. That is why Maryland enforces extortion laws to prohibit this type of behavior.
What is the Definition of Extortion in Maryland?
Maryland Criminal Code Section 3-701 defines the crime of extortion. There are two elements to this offense in Maryland. The first element centers on the transfer of something valuable. Extortion occurs when a perpetrator obtains — or attempts or conspires to obtain — something of value from a victim, including:
Money;
Property;
Labor;
Services; or
Other things of value.
The second element revolves around consent. The perpetrator appears to secure consent from the victim for obtaining something valuable. But the victim only consents due to actual or threatened harm. Under Section 3-701, extortion can apply if the perpetrator threatens:
Force, violence or physical injury;
Economic harm;
Damage to immigration status; or
Notification to law enforcement of illegal immigration status.
If the victim only consents to a valuable transfer because of the perpetrator's threat, then it likely qualifies as extortion.
Are there Exceptions to Maryland Extortion Laws?
Section 3-701 carves out a specific exception for labor and employment considerations. Employees or their representatives are allowed to engage in legitimate and lawful efforts to organize for better pay and benefits. Specifically, extortion does not normally apply to labor discussions concerning wages, hours or working conditions.
That being said, Section 3-701 does limit this exception to legitimate and lawful activities. If the employees engage in illegitimate or unlawful efforts — such as threats of force, violence or physical injury — then the exception disappears. And those employees may face extortion charges.
What are the Penalties for Extortion in Maryland?
Section 3-701 establishes two different penalty structures for extortion in Maryland. The penalties change based on the property value involved — under $1,000 and over $1,000. For extortion of property valued at less than $1,000, it is a misdemeanor offense. The typical punishments include 18 months in prison and $1,000 in fines, either or both.
For extortion of property valued at $1,000 or more, there is a segmented penalty system. The punishment escalates based on the value of property involved. For example:
Extortion between $1,000 and $10,000 — Results in felony charges and the possibility of 10 years in prison and $10,000 in fines;
Extortion between $10,000 and $100,000 — Results in felony charges and the possibility of 15 years in prison and $15,000 in fines; and
Extortion of $100,000 or more — Results in felony charges and the possibility of 25 years in prison and $25,000 in fines.
Contact Us Today for Help
If you have legal questions about extortion in Maryland, it can be highly valuable to retain the services of a skilled criminal defense attorney. The attorneys at Iamele & Iamele, LLP in Baltimore, Maryland, have profound experience in the field of criminal defense, including extortion and related charges. If you need legal help, contact us today for a free initial consultation.
Resource:
mgaleg.maryland.gov/webmga/frmStatutesText.aspx?article=gcr&section=3-701&ext=html&session=2017RS&tab=subject5