Establishing Baltimore or Washington DC Witnesses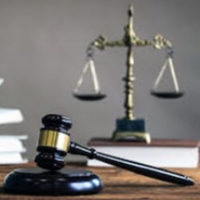 There are many components to a successful personal injury case, one of them can be witness accounts of the event. The court sees witness accounts as neutral, so they can be beneficial when two parties have conflicting views of an incident.
When witness statements are gathered immediately after an accident, they are more credible. This is because memories can fade. So, if there are individuals on the street who saw a car accident occur, collecting their thoughts about the accident at the scene can be incredibly helpful if a lawsuit happens in connection with the accident later.
Discuss your situation with a Baltimore personal injury lawyer to find out if witness testimony can help strengthen your case.
Can I Ask a Witness for Information?
Sometimes, people who have seen an event happen offer up their assistance. If they do, it is a good time to record what they saw and ask for their contact number in the event you will need to discuss the situation with them in the future.
If nobody offers assistance, you can ask individuals if they would be willing to share what they saw and experienced. If there was a car accident, a witness does not have to be a person on the street, either. If there are local businesses near the accident site, there may be a customer or an employee in those businesses who witnessed the collision.
It is important to get witness contact information if you are obtaining a short statement. The contact information can be extremely helpful if your Baltimore personal injury lawyer needs to follow up for more information.
Will the Insurance Company Find the Witness Trustworthy?
Of course, there are times when an insurance company or a defense team will question if a witness statement is credible.
Times when witnesses are considered not credible:
Erratic and varying accounts of a situation.
A distraction occurred at the scene, which could have preoccupied the witness.
If an outcome benefiting one side or the other benefits the witness.
The witness has a history of false claims or dishonesty.
A physical issue that could impact their perspective, such as eyesight issues.
Other issues that can develop with witnesses is that everyone experiences events in their own way. So, in the instance of a car accident, there may be varying accounts of speed, for example. One witness might be sure a driver was speeding. Another witness might have observed the same driver maintaining a safe speed.
When witnesses are there to supply information, it can help when two parties have differing views of an event. That said, there are times when there are no witnesses available. Plus, events such as car accidents can be extremely stressful, and collecting statements isn't typically top of mind.
After an accident, you need to speak with an experienced personal injury attorney. Contact the Baltimore personal injury lawyers at Iamele & Iamele, LLP to understand your options. Our attorneys successfully secure compensation for accident victims in the Baltimore-Washington Metropolitan. Contact us today for a free initial consultation.
https://www.iamelelawfirmbaltimore.com/personal-injury-claims-and-pre-existing-conditions/