Employee Security And Your Rights As A Baltimore Worker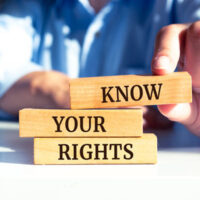 As an employee in Baltimore, you have the right to feel safe and secure in your workplace. Whether you are working for a small organization or a large corporation, your employer has an obligation to provide workers with a secure environment, including ensuring that adequate safety measures are in place.
Unfortunately, sometimes employers fail to fulfill their duty and individuals are injured while at work. If this is true for you, filing a negligent security claim may be an appropriate course of action. To discuss next steps, connect with a Baltimore personal injury lawyer.
Workplace Safety Expectations
Employers in Maryland are legally required to take reasonable steps to ensure the safety and security of their customers, visitors, and employees. This obligation includes both providing a physically safe workspace and pursuing measures to protect employees from foreseeable criminal acts. Key safety measures could include one or more of the following.
Adequate lighting. Well-lit areas are important for a couple of different reasons. For one, they can help people avoid trips and fall, and they can also deter criminal activity and help employees feel safer, especially during late-night shifts or in less-trafficked parking lots.
Security personnel. Not all businesses require security personnel, but those that do need to have trained security personnel on-site to provide immediate response to potential threats.
Surveillance systems. If there is a known security risk or an area where criminal activity is likely, employers should consider installing security cameras. These devices can serve as a deterrent and provide crucial evidence in case of an incident.
Access control. Key card entry systems and other forms of access restriction can help prevent unauthorized individuals from entering a business, including individuals who want access to a building to do harm.
Safety training. Comprehensive safety training is an important part of being a responsible employer. Everyone working at a business, including short-term and full-time staff, should know security procedures and emergency protocols or be aware of how to access that information quickly and efficiently.
When an employer fails to implement reasonable security measures and a person is harmed as a result, they may be held liable as a result of their negligence. But each situation needs to be reviewed individually, not every incident qualifies as negligent security.
Necessary Criteria for Filing Negligent Security Claims
To file a negligent security claim, there needs to be evidence that an employer should have reasonably anticipated the potential for harm. And it also must be demonstrated that the employer failed to meet their duty of providing adequate security measures, and that failure directly contributed to the employee's injury or harm.
If you believe you have a valid negligent security claim, consult with an experienced Baltimore personal injury lawyer who has experience in security cases. A skilled attorney has the background you need and knows how to pursue the recovery you need to move past an injurious event.
Who is responsible for your workplace injury? To explore holding your employer accountable, talk to the legal team at Iamele & Iamele, LLP. Contact us to schedule a no-cost consultation.