Early Stroke Indicators And Patients Being Misdiagnosed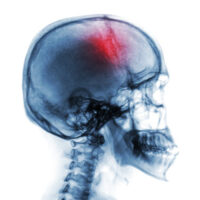 When a person suffers a stroke, it can change their life forever. Getting proper care immediately can lead to more successful outcomes, but often stroke patients are misdiagnosed. This is especially true for patients who are in their early 40s or younger, as many Maryland physicians connect strokes with older people.
If you or someone you care about was misdiagnosed while having a stroke because a doctor failed to run the appropriate tests, you may be eligible for damage recovery. Indicators of a stroke need to be taken seriously as the impact of the stroke can be incredibly damaging. To determine if you can hold others accountable after they were negligent, talk to a Baltimore personal injury lawyer today.
More Common In People Over 55
Because strokes are more prevalent for people who are over the age of 55, doctors may have a preconceived notion that individuals in their 30s and 40s do not experience strokes. But in reality, while they are less common, they can occur and the appropriate medical attention is critical. Misdiagnosing a stroke happens when medical professionals are ignoring warning signs or missing clear indicators.
The following are indicators of a stroke:
Numbness or weakness, particularly if it occurs on one side of the body
Confusion and inability to understand others
Dizziness and loss of balance and coordination
Inability to see
Painful headache
Signs of a stroke often appear suddenly, without warning or reason. Additionally, even if symptoms subside, seeking medical care is an important path to healing. Sometimes people suffer from transient ischemic attacks, which are commonly referred to as mini strokes. While mini strokes are brief, they still pose serious health risks.
Doctors and Duty of Care
The minutes and hours immediately following a stroke require proper care. If a doctor fails to diagnose an individual, the impact of that can be life changing. When a person visits a hospital and they are suffering from signs of a stroke, the doctor needs to take the possibility of a stroke seriously, even if the person doesn't fit all the typical stroke patient criteria.
Stroke development depends on the patient. Timelines vary from patient to patient but it is understood that time is of the essence to avoid brain damage, loss of mobility, cognitive issues, and loss of speech.
If you believe you were misdiagnosed or someone you care for was not treated properly at the first signs of an impending stroke, discuss the details of your case with a Baltimore personal injury lawyer.
Would you like an experienced attorney to review your medical records because you feel you were harmed by a misdiagnosis? Incorrect healthcare assessments can be identified by a qualified Maryland attorney. You have three years to file in medical malpractice cases, so contact the legal team at Iamele & Iamele, LLP as soon as possible to get started. Our seasoned legal team has the skills and experience you need to hold negligent parties accountable. Schedule your free initial consultation today. Contact us to schedule an appointment.