Duty To Mitigate And Your Maryland Injury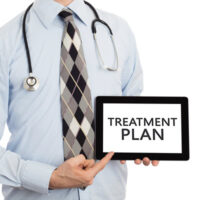 After an injury or harm, individuals have a right to pursue compensation from the individual or entity that caused the harm. If you find yourself in this situation, you may be introduced to an array of legal terms connected to personal injury law. One of these terms is duty to mitigate. Basically, it is a person's responsibility to not sustain further harm. It is possible your compensation will be reduced or denied if it is determined you failed to mitigate.
As a plaintiff in a personal injury claim, you need to understand what strategies could be used by the defense so you can prepare and strengthen your case. Talk to a Baltimore personal injury lawyer about what mitigation of damages are and if they apply to your situation.
Failure to Mitigate Scenarios
Personal injury laws are in place so a person who is harmed can receive damages to minimize the impact of the injury. For instance, if you hurt your elbow in an accident that wasn't your fault, you may be able to obtain damage recovery to pay the doctor expenses and physical therapy fees you incurred. But if you do not follow your doctor's treatment plan and play cardio tennis everyday following the accident, further harm to your elbow will likely not be covered, because you failed to mitigate the damage to your elbow.
And failure to mitigate can take a role in a variety of disputes beyond physical injuries. For instance, if your home was impacted severely in a Maryland storm, you would take steps to mitigate damage if you could. An example of this would be taping up a broken window or creating another sort of barrier so further snow, rain, and sleet would not be able to flood your home. Deciding to simply let your home flood would mean you would be responsible for those expenses.
A Lawyer Can Assess Options for Financial Recovery
The range of expenses a person has after a car accident, slip and fall injury, or other injurious event, is immense. For some, there are small fees for the costs of fixing a minor vehicular damage. But in other situations, if a person is injured and has expensive medical fees and has to take time off of work to heal, accidents can lead to the need for large financial recovery packages. When there is a large amount of money involved, it is possible claims adjusters and dependence lawyers will push back against claims. If there is a way to prove you did not do what you could to mitigate damages, they will deny or lessen your compensation package. A Baltimore personal injury lawyer can help.
Do you have questions about duty to mitigate and how the term might apply to your Maryland personal injury claim? Talk to the attorneys at Iamele & Iamele, LLP to understand what options are available for you. A qualified lawyer can look over your documentation and share with you how much your claim is worth and how to move forward with confidence.  Free consultations with our experienced legal team are available. Call 410-779-6160 today.