Drifting Lanes And Drunk Driving Charges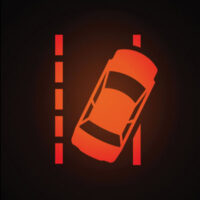 A common behavior associated with drunk driving is a form of erratic driving referred to as driving lanes. Essentially, when a driver is swerving or wandering between lanes for no apparent reason it is a red flag for law enforcement officers. It is an indicator of possible impairment behind the wheel.
Serious consequences are possible when a driver is driving erratically in Maryland, including crossing the centerline, straddling lanes, abrupt lane changes, and not maintaining a consistent speed. Being pulled over and subjected to sobriety tests can lead to an arrest, and if it does, connect with a Baltimore DUI & DWI lawyer as soon as you are able to do so in order to protect your rights.
Traffic Stops, Sobriety Tests, and Arrests
When an officer observes someone drifting lanes or participating in other concerning driving behaviors, they may initiate a traffic stop to investigate further. During the traffic stop, if an officer suspects intoxication, they will likely request sobriety tests to assess the driver's level of impairment. These tests may include field sobriety tests, breathalyzer tests, or blood alcohol content (BAC) tests. If the results suggest impairment, the driver will be arrested on drunk driving charges.
When facing Maryland drunk driving charges, a legal professional who has worked on cases similar to your own can protect your rights and guide you through the legal process.
Evaluating your case. At your first consultation your attorney will begin to evaluate the details of your case, including the circumstances of the traffic stop, the administration of sobriety tests, and exploring the possibility of charges being dropped.
Building defenses. If you choose to hire the attorney after the consultation, they will develop a strategic defense specifically tailored to your case. This could include challenging prosecutorial evidence.
Working through the negotiation process. There may also be the possibility of negotiating with the prosecution team in order to have charges reduced, this would be in an effort to minimize the potential consequences.
Representation in court. If your case proceeds to trial, your lawyer will advocate for you throughout the process, including presenting evidence, cross-examining witnesses, and arguing for your defense with the support of their thorough knowledge of Maryland's drunk driving laws. 
Connect with the Knowledge and Experience You Need
After an arrest for intoxication that was prompted by you drifting lanes or driving erratically, speak to Baltimore DUI & DWI lawyer who specializes in drunk driving cases. An attorney with drunk and drugged driving experiences will have the deep understanding of Maryland's laws, procedures, and potential defenses you need to ensure your rights are protected.
Is it time for you to talk to a lawyer because you were drifting lanes and are now facing drunk driving charges? If you find yourself in this situation, it's vital to seek the assistance of a criminal lawyer who can work towards the best possible outcome for your case. Partner with the experts at Iamele & Iamele, LLP to have a legal professional on your side. Contact us to book your fee-free appointment.