DOJ Declines to Press Criminal Civil Rights Charges in Freddie Gray Case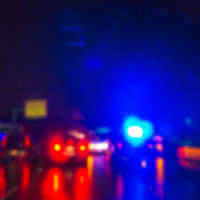 The U.S. Department of Justice (DOJ) declined to press criminal civil rights charges against the six Baltimore police officers involved in Freddie Gray's death, according to the DOJ's official press release. In that press release, the DOJ outlined their investigatory findings and conclusions concerning the allegations of police misconduct.
In terms of background, Baltimore police apprehended 25-year-old Freddie Gray on April 12, 2015. After a policeman rode past on a bicycle, Gray started to run away in the opposite direction. A short chase ensued before police cornered Gray. During the arrest, police found an illegal switchblade knife on Gray's person.
Gray allegedly resisted while officers were loading him into a police wagon, and an angry crowd of bystanders began to form. The police officers decided to move Gray to another location and finish the arrest as well as avoid the angry crowd. At approximately 8:53 a.m., the police wagon began its journey toward the police station for booking.
On the way to the police station, the officer driving the wagon made three different stops. The first stop was unannounced and offered little in terms of evidence. The second stop involved checking on Gray and the banging noises coming from the back of the wagon. The third stop involved the apprehension of a second suspect for questioning.
The police wagon arrived at the police station at approximately 9:18 a.m. At that time, police officers found Gray unconscious and not breathing. Paramedics arrived on the scene to find that Gray had blood dripping from his nose and bile coming from his mouth. The paramedics also noted the smell of feces emanating from Gray.
After receiving medical treatment at a local hospital, Gray was in a comatose state. Several rounds of surgeries and tests indicated that Gray broke his neck and suffered from a pinched spinal cord. As a result of these injuries, Gray died on April 19, 2015.
Medical experts determined that Gray suffered his injuries at some point between 8:53 and 9:18 a.m. – while confined in the wagon on the way to the police station. Those medical experts believe that Gray's head collided forcefully with the doors or walls of the police van, causing his neck to break.
After investigating this incident thoroughly, the DOJ declined to press criminal civil rights charges. Citing evidence that contrasted bystander accounts of police brutality, the DOJ underlined that a high legal standard exists for proving this type of case. The police officers must have acted willfully and intentionally to be held accountable for criminal civil rights charges. And the DOJ determined that evidence in this case was insufficient to prove police misconduct beyond a reasonable doubt.
Do You Need Legal Counsel from a Seasoned Police Misconduct Lawyer?
If you are dealing with police misconduct, the process can be downright terrifying. After all, police officers are sworn to protect and serve. Law enforcement generally does a great job and makes us feel safe. But in this case, their actions violated your rights and resulted in harm to you. Thankfully a seasoned police misconduct lawyer can help pave the way toward recovery, protecting your rights and charting a proper course of action. Contact the Baltimore attorneys at Iamele & Iamele, LLP today for help.
Resource:
justice.gov/opa/pr/federal-officials-decline-prosecution-death-freddie-gray