Does a Maryland Parking Lot Shooting Qualify as Negligent Security?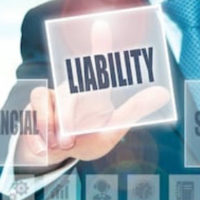 A man from Chillum, Maryland, faces criminal charges after shooting and killing a man in a supermarket parking lot, according to an article by WTOP.
This shooting occurred at approximately 3:45 p.m. on Saturday, September 14th. When law enforcement arrived at the 5600 block of Sargent Road, they found a 33-year-old victim with multiple gunshot wounds. The victim died at the scene of the crime.
Based on their investigation, law enforcement were able to identify the Chillum man as the suspected shooter. This man is currently in custody and faces both first- and second-degree murder charges.
At this point, the alleged shooter will face further criminal proceedings related to this incident. The victim's surviving family members may also be able to pursue a personal injury claim against the alleged shooter directly.
Given that this shooting occurred in a parking lot of a business, the victim's surviving family members might be able to pursue a claim of negligent security against the supermarket owner as well.
What is the Doctrine of Negligent Security?
Negligent security is a subset of premises liability that addresses liability for crimes that occur at business locations. In certain cases, a business owner can face legal consequences for crimes that occur on or around their business property.
In order to provide adequate security for customers and other visitors, business owners must generally:
Address known risks of criminal conduct;
Resolve security problems or deficiencies; and
Notify customers and other visitors of potential criminal conduct.
If a business owner fails to satisfy their duties, they can face liability for reasonably foreseeable criminal acts. This foreseeability factor is extremely crucial in this context, as it is required for a successful negligent security claim.
Was the Parking Lot Shooting Foreseeable?
Foreseeability is a crucial aspect of any negligent security case. A business owner will only face legal liability for criminal conduct that was reasonably predictable. The business owner must know — or have a reason to know — about a risk of criminal conduct on their premises. Otherwise, it does not qualify as negligent security under Maryland law.
In common practice, first-time occurrences rarely satisfy the foreseeability standard. But if there is a pattern of similar crimes, the business owner is on notice and should expect the crimes to continue. If a business owner does nothing to address repeated criminal conduct, they can face liability for any resulting injury or harm.
Regarding the parking lot shooting in question, it only qualifies as negligent security if the supermarket owner could foresee the risk. If there were previous shootings in the same parking lot — especially involving the same alleged shooter — the present incident could be foreseeable. Without a showing of foreseeability, however, the supermarket owner is unlikely to face liability for negligent security.
Do You Need Legal Help?
If you have legal questions about negligent security, premises liability, or other aspects of personal injury claims in Maryland, it can be tremendously valuable to consult with an adept Baltimore personal injury attorney. The attorneys at Iamele & Iamele, LLP have numerous years of combined legal experience in matters of personal injury, including negligent security and premises liability. If you need legal help, contact us today for a free initial consultation.
Resource:
wtop.com/prince-georges-county/2019/09/man-shot-dead-in-prince-georges-co-supermarket-parking-lot/
https://www.iamelelawfirmbaltimore.com/inspecting-2-landmark-negligent-security-cases-in-maryland/