Do Not Rely On Online Personal Injury Calculators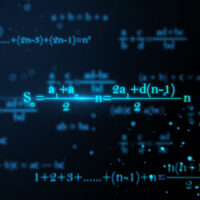 Being curious about how much your personal injury compensation could be following a Maryland accident is normal. Because of this, many consult online personal calculators. While these tools are sometimes helpful, there are many situations when they do not provide an accurate assessment of what could be possible for your specific situation. There are many details that need to be assessed in order to land on an accurate claim value.
Bring the documentation you have about your Maryland injury to a consultation with a Baltimore personal injury lawyer. A talented attorney who has experience in personal injury law can look over the evidence you have and inform you of what additional items could be needed. They will also inform you of the full worth of your claim, which could be a lot higher than the figure you are seeing when you use a general online tool.
Assumptions, Inaccuracies, and Missing Data
There are a variety of reasons why online personal injury calculators could give you a total that is misleading or inaccurate.
Missing data. When you talk to a Maryland personal injury lawyer, they will be sure all of the necessary information is being reviewed. A general calculator will not be able to assess the possibility of punitive damages, for example.
Generalizing information. In order for a calculator to assess the numbers, a lot of assumptions will be made. Areas of recovery, such as pain and suffering, are often more nuanced than an assumed recovery number used by a calculator.
Inaccurate numbers. Details often shift the recovery numbers in personal injury claims. This could be true for you if you are filing for lost wages and also missed out on a promotion. While a general calculator could crunch the numbers for work hours that were lost, it typically does not have the capacity to assess the wage loss from not receiving a promotion or bonus.
While it is natural to want to accept a claim and put the whole accident injury experience behind you, the reality is settling for an amount that is too small will only extend your worries. Online calculators are one tool among many, be sure you are receiving the level of recovery you need to fully heal, personally and financially.
A Baltimore Lawyer Can Determine the Worth of Your Claim
You want to be sure you are agreeing to a monetary recovery amount that addresses all of the financial needs you have due to your accident injury. While calculators can provide a general overview, the reality is every injury claim has its own unique details to assess. Speaking to a Baltimore personal injury lawyer is a path to learning more about what you need to strengthen your position and what level of compensation would be appropriate.
Do you have questions about your injury claim after using an online calculator? A knowledgeable Baltimore and DC injury lawyer knows how to fully assess your claim. Connect with the legal team at Iamele & Iamele, LLP to learn more. Contact us today to book your confidential, no-cost consultation.