Do I Have Any Compensation Options After A Maryland Hit And Run?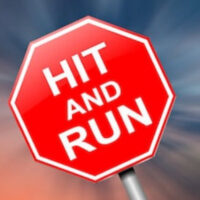 When the driver flees an accident site, it can be difficult to know what options you have moving forward. After all, it is common knowledge that individuals should stop and exchange information following a crash, including sharing insurance information should a claim need to be filed.
Maryland law requires all drivers stop after a collision, but there are drivers who break this law. They may do so because they do not have insurance or a current driver's license. In other situations, they could be running away from the law because of another crime they were involved in. It is important to know that you still have rights, even if the accident was a hit and run. If you were involved in a Maryland hit-and-run accident, talk to a Baltimore car accident lawyer about what settlement options could be possible.
Evidence of Driver's Identity Could Be Left at the Scene
Even when a driver speeds away, there could be a path to discovering their identity left behind. For example, a law enforcement official who reports to the scene may notice identifying vehicle debris or get a witness statement that helps to identify the hit-and-run driver.
Or, when you connect with a skilled personal injury attorney, they may move to secure footage from area cameras. If there was a security camera or a traffic camera present, the crash could have been recorded. Analyzing that footage could bring a license plate number into focus, for instance.
Of course, if you are the person who hit another, it is essential you leave your information if nobody else is around. Leaving the scene without a trace is a bad idea. There are strict penalties for hit and runs. Do not assume there was no damage, there could be damage that is not immediately visible.
Underinsured Motorist Coverage
If the at-fault driver can't be located or once they are found it comes to light that one of the reasons they left the scene is they do not have car insurance, you could have some of your accident costs covered through your own underinsured motorist coverage.
There are uninsured motorist coverage minimums that car and truck drivers in Maryland are required to have. But of course, even negotiations with your own insurance company can be complex. Having a legal professional on your side can improve your chances of securing the settlement amount you need. A lawyer understands what forms of evidence prove another was negligent.
Insurance adjusters in the DC area have experience, denying or reducing a claim is possible. You need a Baltimore car accident lawyer on your side, to determine the best path forward and to meet legal deadlines.
Were you hurt in a Baltimore hit-and-run crash? You need an attorney working for you. Contact the legal team at Iamele & Iamele, LLP to understand your personal injury claim options. Our attorneys successfully secure compensation for individuals coping with injuries and large healthcare expenses in the Baltimore-Washington Metropolitan area. Contact us today for a free initial consultation.